WTT Feeder Panagyurishte 2023: Intense action shifts to Bulgaria after thrilling Olomouc week
Posted : 29 August 2023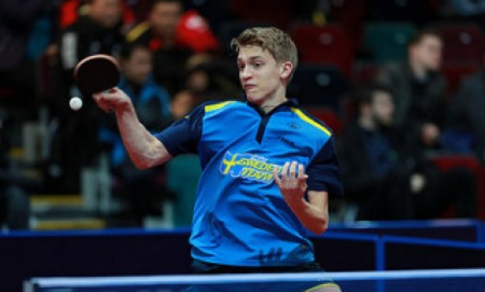 The exhilarating momentum of the WTT Feeder Series continues, leaving no time for respite after an enthralling week in Olomouc. Now, the spotlight shifts from Czechia to Bulgaria as the grand stage is set at Arena Asarel for the WTT Feeder Panagyurishte 2023 Presented by ASAREL, slated to unfold from August 29 to September 3.
 
Prominent figures are poised to dominate the playing field, with Anton Kallberg and Xia Lian Ni spearheading the Men's Singles and Women's Singles events in Panagyurishte.
 
Anton Kallberg, a recent double WTT Series titleholder, steps onto the international stage once again after a triumphant performance at WTT Contender Tunis 2023. The 26-year-old Swedish sensation, who previously reached the WTT Feeder Series semifinals in Düsseldorf 2021, aims to secure his first Feeder title.
 
Directly following Kallberg's lead are Simon Gauzy and Kao Cheng-Jui, both eager to prove their mettle after facing final-round setbacks. Gauzy endured a heart-wrenching Men's Singles final defeat last month in Havirov, relinquishing a two-game lead, while Kao came close to a surprising victory at WTT Contender Lima 2023.
 
Fresh from clinching his inaugural WTT trophy, Anders Lind is riding high in his breakthrough year and seeks back-to-back successes following his stellar showing in Olomouc. Zhou Kai, last year's Feeder event runner-up in Panagyurishte, stands as another contender poised to elevate his game in 2023.
 
With a quarterfinal exit in Olomouc still fresh, Xia Lian Ni is determined to script a brighter chapter in Panagyurishte. The age-defying penholder secured her maiden WTT title triumph in Havirov last month and remains a force to be reckoned with at Arena Asarel.
 
Emerging talent Wu Yangchen is a rising star with ambitions to meet the challenge head-on. The 21-year-old Chinese prodigy boasts four WTT Feeder Series semifinal appearances, including last year's penultimate round finish in Panagyurishte. Could this event mark a pivotal step forward in her promising journey?
 
Xia Lian Ni and Wu Yangchen are shadowed by Chien Tung-Chuan, who made waves earlier this year with a semifinal run on her WTT debut in Durban. Meanwhile, Maria Xiao, a semifinalist in WTT Feeder Düsseldorf 2023, enters the fray at the No.4 position, and Barbora Balazova rounds off the Top 5, ensuring an electrifying competition ahead.