US Open 2023 results: Caroline Wozniacki wins third round, defeating Petra Kvitova
Posted : 31 August 2023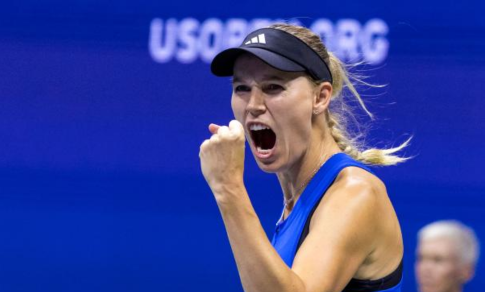 Caroline Wozniacki achieved a significant victory in her comeback journey by defeating 11th seed Petra Kvitova, advancing to the third round of the US Open. The former world number one, who retired in 2020 and is now a mother of two, secured a 7-5, 7-6 (7-5) win during Wednesday's night session in New York.
 
Expressing her joy, the 33-year-old Danish player stated, "It is a dream come true." This remarkable victory comes as Wozniacki competes in only her third tournament since her return.
 
In earlier matches, top seed Iga Swiatek and sixth seed Coco Gauff demonstrated their prowess with comfortable wins. Swiatek, the defending champion, triumphed over Australian Daria Saville with a score of 6-3, 6-4. Meanwhile, 19-year-old American talent Gauff displayed her skills by defeating Russian teenager Mirra Andreeva with a convincing 6-3, 6-2 victory.
 
Wozniacki's impressive performance against her long-time rival Kvitova, who is also 33, propelled her into the third round. After Kvitova saved two match points while serving at 5-4, Wozniacki's resilience shone as she seized her fourth opportunity in the tie-break to secure the win.
 
As she clinched the victory, Wozniacki was visibly moved in her chair, appreciating the support from the crowd at Arthur Ashe Stadium. Reflecting on her achievement, the two-time finalist shared, "Being out here on Ashe in a night session couldn't be any better, and to beat the world number 11 is so special."
 
Wozniacki, who secured her sole major title at the 2018 Australian Open, added, "Three years ago, if you'd asked me, I didn't think I was ever going to play on one of those courts again in the US Open. It just feels pretty incredible to be out there and winning a match like that."