US Open 2023: Maria Sakkari suffers a rare straight-set defeat to Rebeka Masarova
Posted : 29 August 2023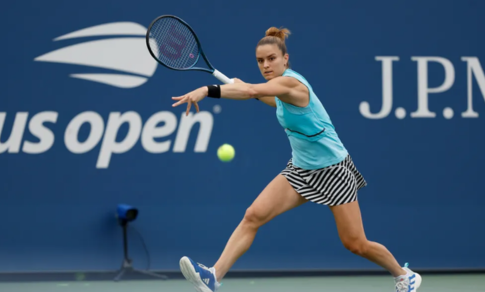 Maria Sakkari, currently ranked eighth in the world, experienced an unusual occurrence during her recent straight-set defeat to Rebeka Masarova at the US Open. The 28-year-old Greek player fell 6-4, 6-4 to the Spanish world number 71 in the opening round of the prestigious final Grand Slam event of the year.
 
During the match at Flushing Meadows, Sakkari found herself leading 4-1 in the first set when she detected an unfamiliar scent on the court. To the surprise of many, she signaled to the umpire regarding the distinctive odor.
 
In response to the situation, Sakkari humorously remarked, "Oh my god... I think it's from the park." The distinct scent in question was akin to that of "weed."
 
It's worth noting that while cannabis is classified as a Class B drug and illegal to possess, distribute, sell, or cultivate in the UK, it is permissible for adults aged 21 and above in New York State.
 
This loss marks Sakkari's third consecutive first-round exit at a Grand Slam event, having also faced early eliminations at both the French Open and Wimbledon earlier this year.
 
Despite expressing her observation to the umpire during the match, Sakkari emphasized that she was not utilizing the scent as an excuse for her performance. In her post-match news conference, she clarified, "We were practicing here yesterday and it was the same. It wasn't the smell that affected the scoring. It was just a comment because it was smelling quite a lot, but it has nothing to do with the match."