Roger Federer hints at future Laver Cup captaincy as tournament returns to Vancouver
Posted : 20 September 2023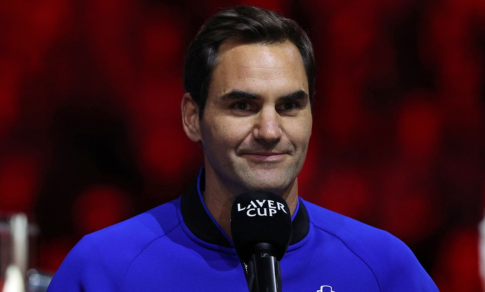 Roger Federer, the co-founder of the Laver Cup, has hinted at the possibility of becoming a future captain of the team event. As the sixth edition of the Laver Cup takes place in Vancouver, Canada, Federer mentioned that he might consider taking on the role of captain in the future.

The Laver Cup is often likened to tennis' answer to golf's Ryder Cup, bringing together top players from Team Europe and Team World.
 
While Federer will be attending this year's Laver Cup, he retired from professional tennis last year. The tournament has previously been captained by Bjorn Borg for Team Europe and John McEnroe for Team World since its inception in 2017.

Federer expressed his interest in being part of the tennis world and potentially taking on the captaincy role, although no concrete plans have been made yet.
 
This year's Laver Cup features a different lineup for Team Europe, as top players like Federer, Rafael Nadal, Novak Djokovic, and Andy Murray are not participating. Additionally, Stefanos Tsitsipas and Holger Rune have withdrawn due to injury. The absence of these tennis legends has brought in a new set of players, creating a fresh look for Team Europe.
 
Federer shared his excitement about the tournament and expressed particular interest in the doubles combinations that will be on display. He highlighted his anticipation of seeing players like Hubert Hurkacz and Andrey Rublev team up in doubles. On the Team World side, he mentioned the potential pairings of Ben Shelton and Frances Tiafoe, along with the curiosity of seeing how Taylor Fritz performs in doubles.
 
Andrey Rublev, currently ranked world No. 6, will lead Team Europe this year in the absence of some of the more established stars. Rublev and Casper Ruud are the only members of the team who have previous experience in the Laver Cup.

Federer emphasized the importance of thriving in the team environment, being well-prepared, and embracing the support of a passionate crowd. He also suggested that newcomers to the Laver Cup should seek advice from those who have previously participated, as they are all world-class players.
 
The Laver Cup, known for its unique team format and exciting matchups, continues to be a highly anticipated event in the tennis calendar.