Jack Draper retires from Winston-Salem Open, causing uncertainty about US Open participation
Posted : 23 August 2023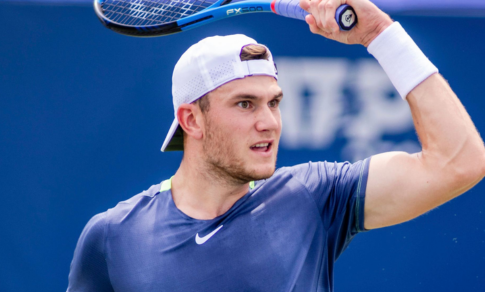 British tennis player Jack Draper has been forced to retire from the Winston-Salem Open in the second round due to injury, casting uncertainty over his participation in the upcoming US Open, scheduled to start on August 28. Draper, who had been sidelined for the past two months due to a shoulder injury sustained at the French Open, made a triumphant return to the ATP Tour by winning his opening match against Nuno Borges at the Winston-Salem tournament.
 
In the second round of the Winston-Salem Open, Draper faced Netherlands' Tallon Griekspoor. After losing the first set tie-break, he decided that he could not continue due to the injury. Draper's career has been plagued by various injuries, and his recent shoulder injury had led him to miss both the grass-court season and Wimbledon.
 
The 21-year-old Draper, who had achieved a career-high ranking of 38 in January, has seen his ranking drop to 118 due to the recurrent injury issues. This unfortunate trend has been evident in his recent Grand Slam matches, where his performances have been hampered by injuries.
 
Although he made a competitive comeback at an ATP Challenger Tour event in Winnipeg, reaching the semi-finals, Draper's injury concerns persist. Despite his victory against Nuno Borges in his first match back, Draper has been cautious about his shoulder injury, emphasizing the need for proper rehabilitation and care. He acknowledged the importance of rehabilitating the tendons and stated that he needs to remain diligent in his recovery efforts to ensure steady improvement in the coming weeks.