Jack Draper faces Andrey Rublev in US Open 2023 final
Posted : 04 September 2023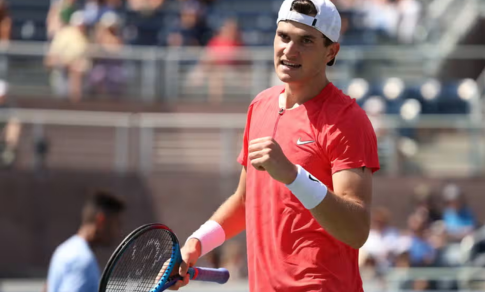 Jack Draper's potential is widely acknowledged, but his journey is closely tied to his ability to stay injury-free. The 21-year-old British talent made a significant leap in the world rankings last year, reaching a career-high of 38th in January. However, his progress has been repeatedly hindered by injuries.
 
One of his latest setbacks, a shoulder problem, even cast doubt on his participation in the US Open. Draper himself admitted there was a "70-30" chance he might not compete in the final Grand Slam of the season. Nevertheless, he has displayed remarkable determination to overcome these obstacles and has now reached the last 16 of the tournament.
 
His next challenge comes against Russian eighth seed Andrey Rublev on Monday, with hopes of advancing to the quarter-finals. Despite his injury struggles and a drop in rankings outside the top 100, Draper remains a fierce competitor who strives to win every match.
 
Jack Draper is known for his confidence and determination, traits that have led to notable victories over top-10 players like Stefanos Tsitsipas and Felix Auger-Aliassime in the past. He even managed to take a set from 22-time major champion Rafael Nadal at the Australian Open, though he had to retire due to cramping.
 
However, injuries have been a recurring challenge for Draper, and he openly expressed his frustration about being frequently sidelined. A muscle tear kept him out of action until last month, and he faced another injury issue in just his second event back, which initially raised concerns about his participation in the US Open.