Coco Gauff's remarkable journey: From sensation at 15 to U.S. Open final at 19
Posted : 09 September 2023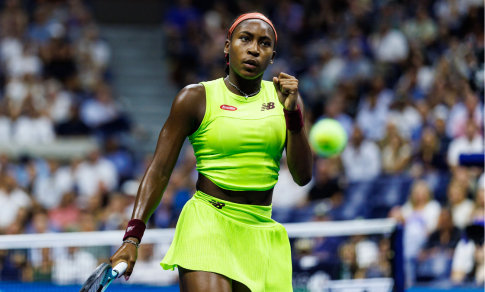 At just 15 years old, Coco Gauff burst onto the tennis scene as a sensation. Now, four years later, after facing numerous ups and downs, the young American is in the best form of her career and is determined to fulfill her dream of winning at Flushing Meadow, just like the tennis legend Serena Williams she's often compared to.

Even after reaching the U.S. Open final, Coco Gauff remains humble and reluctant to be compared to Serena Williams. She acknowledges Serena as the greatest player in history and doesn't wish to equate herself to such a legend. However, the comparisons have persisted since Gauff's breakthrough at 15 when she defeated Venus Williams at Wimbledon. At that time, John McEnroe even predicted that she would become the world No. 1 by the age of 20. While that hasn't happened yet, Gauff currently holds the 6th rank globally and could jump to 3rd if she defeats Belarusian Aryna Sabalenka in the final.

Gauff's journey to this point has been far from easy. She experienced fluctuations in her performance, including a disappointing early exit at Wimbledon just two months ago. However, she's now in peak form, winning 17 of her last 18 matches, and she showcased her formidable serve in her victory over Karolina Muchova.

Serena Williams remains a huge inspiration for Gauff, and she regrets not having had the opportunity to face her on the court. Nevertheless, she acknowledges Serena's legacy and is proud to be part of it.

Former U.S. Open champion Maria Sharapova views Gauff as the favorite to win, citing her exceptional tennis skills and her influential voice for change. Gauff aims to become only the fourth American this century to win the tournament, following in the footsteps of Serena, Venus Williams, and Sloane Stephens.

Gauff's recent success can be attributed in part to her coach, former actor Brad Gilbert. Under his guidance, she has won two titles this year, including the prestigious Masters in Cincinnati. Gilbert praises Gauff for her humility and strong work ethic, emphasizing her desire for continuous improvement.

While Gauff faces a formidable opponent in Aryna Sabalenka, ranked No. 2 in the world, she remains focused on the task at hand. She acknowledges that her work is not yet finished, echoing the mentality of the late Kobe Bryant, who was known for his incredible mental strength and determination to always strive for improvement. Gauff is determined to enjoy the moment while recognizing that there's more work to be done.