Coco Gauff tolerant of climate protestors' disruption during US Open semi-final
Posted : 08 September 2023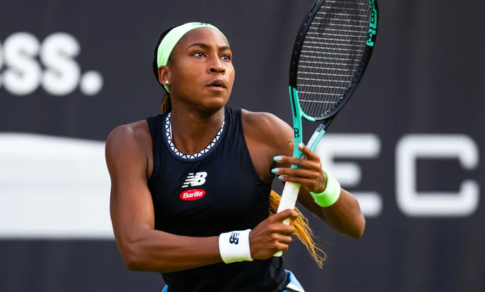 US Open finalist Coco Gauff expressed understanding and tolerance toward climate protestors who disrupted her semi-final match against Karolina Muchova. Four protestors advocating for the end of fossil fuels interrupted the match for 49 minutes at Arthur Ashe Stadium in New York.

While Gauff acknowledged her preference for it not happening during her match, she recognized the importance of such protests as "history-defining" moments. Security eventually removed three of the protestors, but the fourth had glued their feet to the stadium floor.

Gauff, at 19 years old, emphasized the significance of peacefully expressing beliefs and noted that she couldn't be mad about it. She shared her anticipation of such interruptions, given similar incidents at previous tournaments. The United States Tennis Association (USTA) confirmed that all four protestors were in the custody of the New York Police Department.

The interruption occurred when Gauff was leading Muchova 6-4, 1-0. During the delay, Muchova received medical treatment, and Gauff practiced her serves. Despite the disruption, Gauff ultimately won the match 6-4, 7-5 in a thrilling finish.

The crowd expressed frustration and chanted "kick them out" towards the protestors. Eventually, both players were instructed to leave the court, while security and NYPD officers dealt with the situation. The protestors, wearing Extinction Rebellion T-shirts with the slogan "End Fossil Fuels," had physically glued one of them to the stadium floor.

This incident follows similar climate protests at the French Open and Wimbledon earlier this year, highlighting the urgency and determination of climate activists in addressing global warming.