Caroline Wozniacki eagerly anticipates US Open return
Posted : 28 August 2023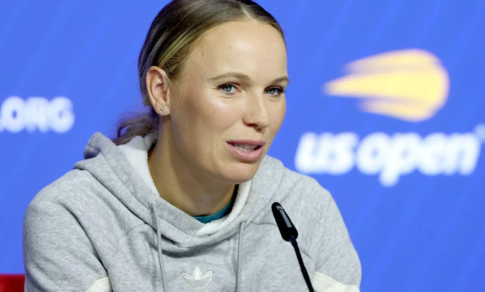 Caroline Wozniacki, a former world number one in tennis, retired from the professional circuit in January 2020, believing it was the end of her career. After a farewell marked by an emotional moment at the Australian Open, she even lost track of her racquets for a time. However, her passion for the sport was reignited after giving birth to her second child in October 2021, leading her to announce her return to the WTA Tour in June.
 
Although she won the Australian Open title in 2018 and held the top ranking for 71 weeks, Wozniacki needed a break from the sport she had been a part of since her youth. A diagnosis of rheumatoid arthritis 18 months before her retirement also played a role in her decision to step back. She aimed to explore other aspects of life, enrolling in Harvard Business School and embarking on various adventures, including a belated honeymoon and scaling Mount Kilimanjaro.
 
A year after her retirement, Wozniacki surprised everyone by announcing her pregnancy and giving birth to her first child, a daughter named Olivia, in June 2021. After her child's birth, she found her racquets again and began missing the physical aspects of the game, particularly the cardio aspect. This renewed passion led her to decide on a comeback.
 
Expressing her enduring love for the game and her desire to remain active on the court, Wozniacki sees her return as an opportunity to try something "really cool and really good." She believes in seizing the chance to achieve new accomplishments, considering that life offers opportunities that shouldn't be missed. Wozniacki is set to play in the US Open, and despite her past successes and challenges, she's motivated to continue pursuing her passion for tennis.