US Ryder Cup captain Zach Johnson announces strategic wildcard selections
Posted : 29 August 2023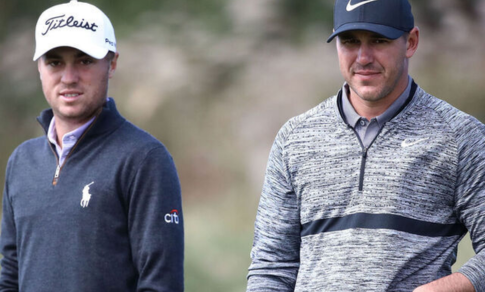 In a stunning announcement, United States Ryder Cup captain Zach Johnson has revealed his strategic wildcard selections, which are set to add a powerful surge of momentum to the team's prospects. Among the names that reverberate with excitement are the illustrious Brooks Koepka and the dynamic Justin Thomas. These two exceptional golfing talents, brimming with the prowess of champions, have been summoned to fortify the American contingent.
 
While Brooks Koepka, the US PGA champion, may have narrowly missed the automatic qualification due to his engagement with LIV Golf last year, his resilience and indomitable spirit have garnered him a rightful spot in the Ryder Cup lineup. On the other side of the fairway, Justin Thomas brings his A-game to the fore, driven by a determination to unleash his skills on the international stage. Despite narrowly missing the FedEx Cup play-offs, Thomas is primed to seize this opportunity and make an indelible mark.
 
The stage is not reserved for these two alone; a constellation of rising stars and seasoned performers are set to light up the Ryder Cup arena. The list of wildcard picks extends to include the electric Sam Burns, the unflappable Rickie Fowler, the prodigious Collin Morikawa, and the illustrious Jordan Spieth. This assembly of golfing titans promises an exhilarating clash against the European counterparts.
 
Drawing from a tapestry of strategic choices, captain Zach Johnson has cast his gaze upon these luminaries for a reason. Alongside the six wildcards, the American team boasts an impressive array of automatic qualifiers. The likes of Brian Harman, Wyndham Clark, Max Homa, Scottie Scheffler, Xander Schauffele, and Patrick Cantlay comprise a formidable force that is more than the sum of its parts.
 
As Captain Johnson so eloquently puts it, "A lot of time, a lot of energy has gone into this process." His confidence is palpable, a product of meticulous planning and collaboration with exceptional minds. These six picks represent more than just individual talent; they embody a collective spirit that will galvanize the entire team. In Johnson's words, "These are six guys who make the other guys whole."
 
The forthcoming 44th Ryder Cup promises an unforgettable showdown, a grand tapestry of sportsmanship, camaraderie, and fierce competition. Set against the picturesque backdrop of the Marco Simone Golf and Country Club near Rome, this edition is poised to carve its own chapter in the annals of golfing history. With the reigning champions USA defending their title after an emphatic 19-9 victory in Wisconsin back in 2021, the stage is set for a riveting duel that will etch itself into the hearts of fans and players alike. From September 29 to October 1, the golfing world will witness the clash of titans, the embodiment of sports' electrifying spirit.