Trichat Cheenglab claims thrilling victory at Big Green Egg Open on LET
Posted : 10 September 2023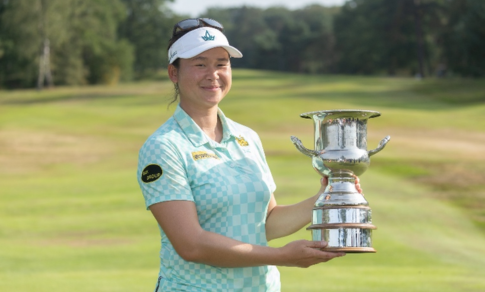 In a thrilling conclusion at the Big Green Egg Open on the Ladies European Tour (LET), Thailand's Trichat Cheenglab secured victory with a birdie on the final hole, narrowly overtaking Wales' Lydia Hall.

Lydia Hall, aged 35, had maintained the lead for much of the tournament but faced setbacks with bogeys on the 16th and 17th holes. Despite her valiant effort, which included a birdie on the 18th hole resulting in a round of 68, she narrowly missed out on what could have been her second LET victory.

Trichat Cheenglab, aged 28, showcased her prowess with a remarkable five-under-par 67 in the final round, finishing the tournament at 12 under par. Denmark's Nicole Broch Estrup also concluded the event at 11 under par, matching Hall's score, following her impressive 65 on the final day.

In a dramatic finish, Cheenglab mirrored Hall's birdie on the par-five closing hole, securing her very first LET victory. Chloe Williams of Wales finished tied for fourth place at -10, while England's Hayley Davis was part of a group finishing at -8. The tournament took place at the Hilversumsche Golf Club in the Netherlands.