Tour Championship leaders Viktor Hovland and Collin Morikawa share top spots
Posted : 26 August 2023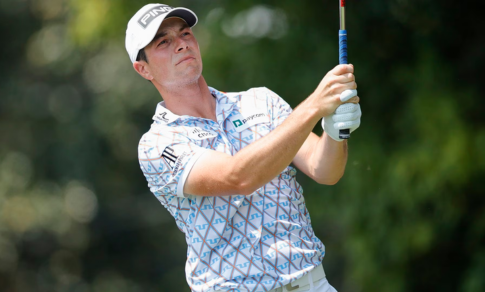 During the second day of the Tour Championship in Atlanta, Viktor Hovland achieved an impressive feat by stringing together four consecutive birdies on his back nine. This performance led him to share the top spot on the leaderboard with Collin Morikawa. Both players carded remarkable six-under 64s on Friday, advancing to a total of 16 under par for the event.

Keegan Bradley, who initially held a share of the lead after the first round, experienced a setback, falling three shots behind the leaders at 13-under.

Reflecting on his play, Hovland noted, "It felt like I did a lot of the same stuff as yesterday. It's really cool. We've put in a lot of effort throughout the year to get to this point. I just need to continue playing the way I've been and see what unfolds. When things are going well, you have trust in yourself."

Morikawa maintained his strong performance by completing another bogey-free round on Friday, following his bogey-free nine-under-par round on Thursday. He expressed his enthusiasm for being in a competitive position and embraced the support of fans. Morikawa looked ahead to the weekend, anticipating a display of numerous birdies, while emphasizing the need to maintain momentum.

Despite contending with a back injury, world number two Rory McIlroy, aiming to secure his fourth FedEx Cup title, recorded a three-under 67. This positioned him in seventh place at 10 under, trailing the leaders by six strokes.

The PGA Tour's season-ending tournament employs a stroke-based bonus system that assigns different scores to golfers at the start of their opening round.