Team Plateau records first medal
Posted : 26 September 2023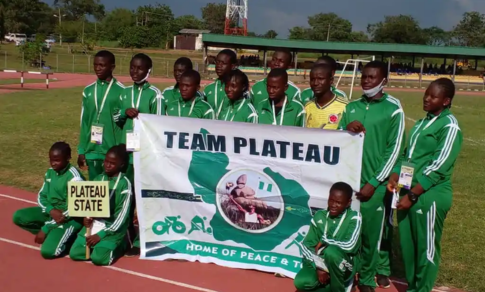 As activities at the National Youth Games in Asaba heat up, with the unveiling of 35 states and FCT, 5,742 participants will compete for medals in 32 sports. Plateau State, on its part, registered for 19 sports and began the campaign on a not-too-bright note.

The state ended the day's hostilities with a conciliatory bronze medal in Judo in the middle of other disappointing results. Faith Shackson, in the 36 kg class bout, clinched the bronze at the expense of Onyemachi Bethel of the host state, Delta.

Other results also going the way of Plateau in tennis have both Abigail Yakubu and Nenrot Suwa, in separate singles events, demolished their Oyo and Lagos counterparts, respectively, with the same score line of 2-0.

However, Rotshak Suwa fell to the might of his Delta opposition, 1-2. In handball, the Plateau girls were subdued 21–15 by Edo and will look to reclaim some respite when they face Ondo in the next match.

Other poor results came from weightlifting, where Luciana Ajiji of the 45 kg category came in 7th in clean and Jack, narrowly missing the bronze in Snatch by placing 4th. Veirat Veronica, of the 49 kg class, was disqualified due to an overweight of.2 kg.

In cycling, the pair of Meshak Dachung and Hosea Danjuma, male, Juliana Anas and Blessing Udale, female, all lost in the road race event, just as Plateau again lost 9-3 to Niger in basketball. For table tennis, Abraham defeated Oluwole of Oyo 2-1, while Adeleke lost 2-0 to Kolawale of Lagos in the boys singles.

Plateau was overpowered by a 2-0 margin by Osun in the mixed doubles, as Anambara got the best of Abraham and Adeleke in the boys doubles with a 2-1 score line.

Plateau will look to bounce back from these defeats when events resume on Monday, April 25th. Weightlifting will conclude on Monday, while events in cycling, tennis, basketball, judo, and table tennis will continue. Football, hockey, and gymnastics will also start on Monday.