Spain dominates Sweden in Baseball European Championship quarterfinals
Posted : 29 September 2023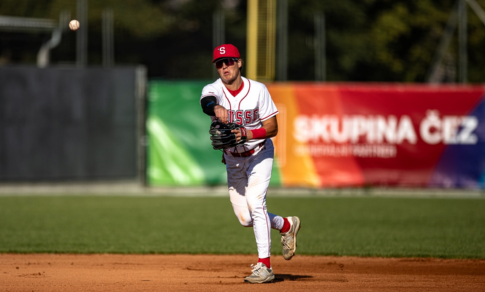 In a thrilling quarterfinal clash at the Baseball European Championship 2023 held in Brno, Spain showcased their dominance by defeating Sweden with a commanding score of 18-3. Spain's victory was marked by their consistent performance throughout the game, as they scored in each of the five innings played. This impressive display allowed them to comfortably overcome the Swedish team, which had been a surprise contender in the first round of the championship.

From the outset, Spain lived up to their favored status, taking an early lead and then breaking the game wide open with a remarkable nine-run fourth inning. Leading the charge on offense was Omar Hernandez, who delivered an outstanding performance, going 4-for-5 with a home run, three runs scored, and five RBIs. Additionally, Engel Beltre and Edgar Rondon also contributed significantly by hitting home runs for Team Espana.

Sweden's Tommy Lindell managed to provide a bright spot for his team with a home run of his own.

On the pitching front, Orlando Rodriguez of Spain demonstrated his prowess by allowing only four hits, three runs, and four walks over five innings. He also struck out five batters, securing the win for his team.

In contrast, Benjamin Johnson, representing Sweden, struggled on the mound, yielding seven hits, five runs, and two walks in just two innings, resulting in his loss.

With this resounding victory, Spain now advances to the semifinals, where they will face the winner of the quarterfinal matchup between the Netherlands and Israel on Friday. Spain's dominant performance in this quarterfinal clash has certainly solidified their position as a formidable contender in the Baseball European Championship 2023.