Sepp Straka secures second TOUR Championship appearance after adjusting FedExCup projections
Posted : 21 August 2023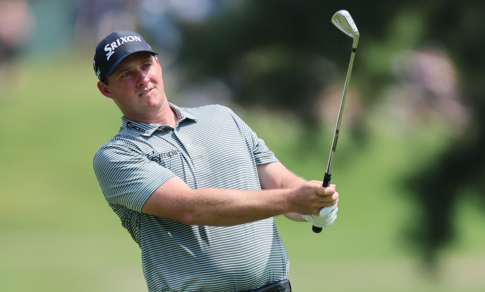 Sepp Straka found himself in a nerve-wracking situation as he refreshed the FedExCup projections, oscillating between the 30th and 32nd spots in the standings. Straka's phone died just after he discovered that he secured the 30th spot, ahead of Sahith Theegala. This outcome ensured Straka's second consecutive appearance at the TOUR Championship.
 
Straka's journey to the TOUR Championship required a final-round 3-under 67 at the BMW Championship. His impressive 4-under 66 in the final round included a remarkable front-nine 30. Straka's strong finish was a result of collaborating with coach John Tillery, which helped him bounce back from an opening performance of 71-74 at Olympia Fields Country Club.
 
Sepp Straka's triumph secured him the last position in the upcoming TOUR Championship, where every player has a shot at the FedExCup. Despite beginning at even par, 10 strokes behind leader Scottie Scheffler, Straka is enthusiastic about his opportunity. This achievement comes with its challenges, as Hideki Matsuyama's historical record of not missing the TOUR Championship exemplifies how challenging it is to qualify.
 
For Straka, making it to Atlanta is a testament to his determination and skill. While many players barely missed the top 30 cutoff, Straka's persistence paid off. He was grateful for the support he received throughout the week, especially from fans wearing "Sepptic tank" shirts in his honor.
 
The journey to the TOUR Championship was a roller-coaster ride for many players on the bubble. Theegala narrowly missed the cutoff, having fought hard for his second straight appearance. Despite not making the top 30, Theegala's efforts were praised by those close to him.
 
Straka's achievement symbolizes the culmination of a season's worth of hard work. Even players who fell short of making the TOUR Championship found solace in their season-long performances and expressed gratitude for the opportunity to participate in elevated events next year. As Straka enters the TOUR Championship, he reflects on the ups and downs of the season and eagerly awaits the competition at East Lake.