Rugby World Cup 2023: Wales secure quarter-final spot as pools heat up
Posted : 26 September 2023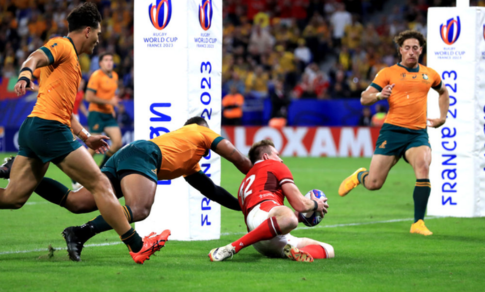 The 2023 Rugby World Cup pool stage has lived up to its fierce reputation, with only one team securing a guaranteed quarter-final spot at this stage. Wales secured their place in the quarter-finals with a remarkable victory over Australia, while the remaining teams in each group still have hopes of advancing.

Following three intense weekends of pool stage action, the knockout matchups for the Rugby World Cup have yet to be determined. Notable moments include Ireland's win over South Africa, France's impressive victory against New Zealand, and Fiji's stunning upset of Australia. However, as of now, none of these teams are assured a spot in the last eight or first place in their respective pools.

With some teams having one game remaining and others facing two more, numerous opportunities for wins and bonus points are still available. The qualification scenarios are complex, making it difficult to determine who needs what to advance.

Wales is the only team that has secured a quarter-final place so far, having defeated Australia. Fiji, currently in second place, could still potentially surpass Wales for the top spot, but it appears unlikely.

In Pool A, France and New Zealand are the favorites to advance, with Italy sitting in second place. Italy aims to upset the All Blacks in their upcoming match, potentially eliminating the three-time champions.

In the challenging "Pool of Death" (Pool B), Ireland, South Africa, and Scotland are still in contention for a quarter-final spot, while Tonga also has a mathematical chance. Ireland is currently leading the group, but the situation remains fluid.

Wales has already advanced from Pool C and would only lose the top spot if they lose to Georgia and Fiji wins their remaining matches. Fiji's thrilling victory over Australia has put them in a good position to reach the quarter-finals.

In Pool D, England leads the pack with a significant point advantage. The battle for second place involves Samoa, Japan, and Argentina, with the latter looking like the most likely contender based on their upcoming matches.

As the pool stage approaches its conclusion, the Rugby World Cup's knockout stage matchups remain uncertain, and teams are vying for their spots in the quarter-finals.