Rory McIlroy finds motivation in disrespect, powers Europe to Ryder Cup victory
Posted : 02 October 2023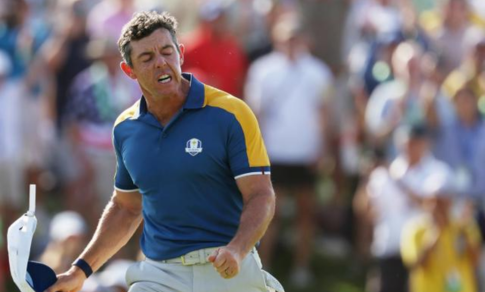 Rory McIlroy played a key role in Europe's Ryder Cup victory in Rome, using perceived disrespect from American caddie Joe LaCava as motivation. A row between McIlroy and LaCava over on-course celebrations continued off the course, spurring Europe on.

McIlroy and his teammates felt disrespected on the 18th green during a match, and they were determined to make it count. McIlroy's focus and determination were elevated by the incident, and he channeled it positively.

Despite a heated exchange on the course, McIlroy returned on Sunday with a positive mindset, aided by his reading of meditational books. The experience added fire to the entire European team's determination.

McIlroy described his anger walking off the 18th on Saturday as the strongest he'd ever felt in his career, but he managed to use it as motivation instead of letting it bring him down.

McIlroy secured a career-best performance at the Ryder Cup, winning four matches, including his singles victory over Sam Burns. He had felt he let his team down in the 2021 Ryder Cup, but this performance helped him leave with his head held high. McIlroy emphasized that this victory was not about revenge but about redemption and showcasing their capabilities as a team.

The Ryder Cup ended with Europe triumphing 16½-11½ over the United States in Rome, with McIlroy's determination and strong performance playing a significant role in the victory.