Romania, France secure spots in European Table Tennis Championship semifinal
Posted : 15 September 2023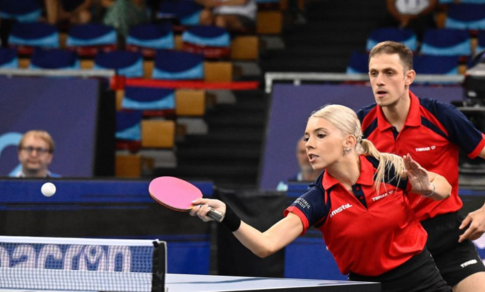 The sixth day of the 2023 STUPA European Table Tennis Championships in Malmö witnessed decisive matches that determined the contenders for the medal podiums. Reigning champions Romania faced a thrilling five-match battle against Spain, emerging victorious to advance to the penultimate stage where they will meet France.

In this intense clash, Bernadette SZOCS secured a win over Maria BERZOSA, while Elizabeta SAMARA faced a reversal of fortunes against Maria XIAO, resulting in a Spanish victory. Sofia-Xuan ZHANG extended Romania's lead with a victory over Andreea DRAGOMAN, although Andreea managed to claim the third game.

Bernadette SZOCS returned to the table, maintaining her dominance. Maria XIAO struggled to find a way to stop her, leading to a decisive match.

In the final duel, SAMARA emerged victorious against BERZOSA, sealing Romania's place in the next round. SZOCS expressed satisfaction with her team's performance and her own improvement, emphasizing the need to stay focused against Maria XIAO, a formidable opponent.

In another matchup, France secured a place on the medal podium by defeating Slovakia. Prithika PAVADE suffered her first defeat at the Championships against Barbora BALAZOVA, but YUAN Jia Nan leveled the match for France with a straight games victory over Ema LOBOSOVA.

Audrey ZARIF secured another point for France in her duel against Tatiana KUKULKOVA, and BALAZOVA played a crucial role by putting pressure on YUAN Jia Nan, although she couldn't secure a win.

France's victory avenged their previous defeat to Slovakia at the World Championships. They now advance to face Romania, setting the stage for a rematch of their clash two years ago.

Audrey ZARIF expressed confidence in her team's performance and readiness for another showdown with Romania, while PAVADE regretted her loss but emphasized the importance of the team's victory.

Overall, these matches determined the teams that will contend for medals in the European Table Tennis Championships.