Rickie Fowler returns after slump, potentially competing in BMW Championship
Posted : 18 August 2023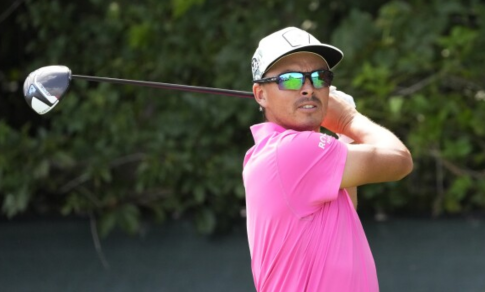 Rickie Fowler's journey in the golfing world has seen its ups and downs. In 2007, he gained recognition by winning a college event at Olympia Fields Country Club's North Course, reaching the World Amateur Golf Ranking's top spot. This achievement would have made him a popular pick for the 2020 BMW Championship at Olympia Fields, but he didn't qualify due to a slump.
 
Fowler's career took a downturn as he finished 94th on the FedExCup and missed the following year's Playoffs. Fans questioned if he could reclaim his place among golf's elite or fade into obscurity.
 
Now, Fowler has not only made a triumphant return but also secured a spot in this year's BMW Championship and is a contender for the U.S. Team at the Ryder Cup. A strong opening round at Olympia Fields, shooting a 4-under 66, put him in the running.
 
His recent win at the Rocket Mortgage Classic and a No. 12 FedExCup ranking bolstered his case for Ryder Cup selection. He could potentially earn a spot automatically or be among the captain's picks. Fowler's return to form and consistency position him well for the Ryder Cup.
 
Despite his limited memory of Olympia Fields, Fowler's performance was commendable. He capitalized on soft conditions, making six birdies against two bogeys. This year's conditions contrasted with the firm, fast ones three years prior.
 
Fowler's potential Ryder Cup selection is one less variable for U.S. Team Captain Zach Johnson, who will have numerous options after the TOUR Championship.
 
Ranked 13th on the U.S. Team standings, Fowler aims to automatically qualify. While he keeps an eye on the standings, he focuses on playing well and being in contention. His mental toughness and resilience have fueled his comeback, and he's eager to contribute to the Ryder Cup.
 
Several players have secured spots on the U.S. Team, with Scottie Scheffler, Wyndham Clark, and Patrick Cantlay among them. Fowler, now at No. 12, is striving to regain his position after missing out on the 2021 Ryder Cup and 2022 Presidents Cup.
 
Other Ryder Cup hopefuls like Max Homa, Jordan Spieth, Cameron Young, and Collin Morikawa have also started strong in the Chicago event. The competition is fierce as players vie for spots on the U.S. Team.
 
Fowler understands the competition's intensity and will strive to stand out. He acknowledges that whether he makes the team through points or as a captain's pick, the ultimate decision rests with the team management. Fowler's commitment to team events and his desire to contribute make him a strong contender for the Ryder Cup.