Phil Mickelson opens up about gambling addiction and recovery, emphasizes importance of true friends
Posted : 19 September 2023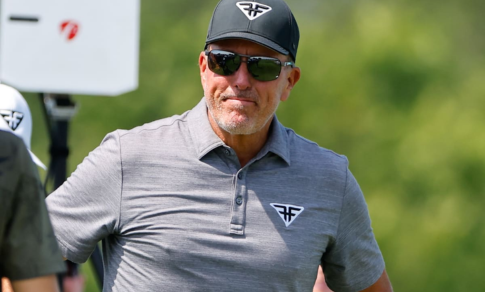 Phil Mickelson has candidly revealed that his struggles with gambling addiction caused significant harm to his relationships with friends and family but shared that he is now in recovery. The six-time major champion acknowledged that his gambling habits had escalated into addiction, emphasizing the importance of not confusing enablers with true friends.
 
Mickelson, aged 53, opened up about his experience on social media, comparing his addiction to being isolated in a shelter during a hurricane, oblivious to the chaos outside. He clarified that the issue wasn't financial security, as his addiction hadn't threatened it, but rather his inability to be present with loved ones, resulting in harm.
 
Frequently told that he was physically present but emotionally absent, Mickelson recognized the profound impact his addiction had on those he cared about. He expressed regret for not fully comprehending the extent of the damage his lack of presence had caused.
 
Acknowledging the pivotal role of his wife Amy, Mickelson credited her love, support, and commitment as instrumental in helping him get back on track. He highlighted that her unwavering support was invaluable throughout his darkest and most challenging times.
 
After years of seeking professional help, abstaining from gambling, and being in recovery from his addictions, Mickelson shared that he now enjoys a sense of inner calm and peace. He can sit still, be present in the moment, and embrace each day with newfound clarity.
 
Mickelson, a 45-time PGA Tour champion, had previously discussed his gambling issues and had taken steps to address them. In August, he refuted allegations by sports gambler Billy Walters that he had bet on the 2012 Ryder Cup, affirming his commitment to upholding the integrity of the game.