Perrine Delacour leads Portland Classic with bogey-free round
Posted : 02 September 2023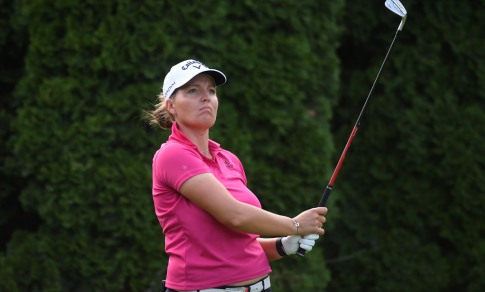 Perrine Delacour maintained her lead at the Portland Classic with another impressive round, shooting a bogey-free 67 after her opening 63 in rainy conditions. Delacour, yet to secure a win on the LPGA Tour, held a one-stroke lead over Linn Grant as they headed into the weekend at Columbia Edgewater.
 
Delacour emphasized the need to adjust for pin placements, especially on wedge shots, and appreciated the improved weather compared to the previous rainy day. She acknowledged the challenge of maintaining her exceptional first-round performance but remained patient.
 
With five top-10 finishes in her 11 seasons on the LPGA Tour, Delacour's career best came in a third-place finish at the 2020 Women's Australian Open. She shared her intention to keep her mind occupied and avoid overthinking her game.
 
Linn Grant, the 24-year-old Swede who won the Dana Open in July for her first LPGA Tour title, followed her opening 65 with a 66, reaching a total of 13 under. Grant expressed her relief at playing in better weather conditions and credited her advantage from the previous day's strong performance.
 
Megan Khang, fresh from her first tour victory in Vancouver, was at 12 under after a second consecutive 66. She aimed to capitalize on the softer greens before the expected increase in temperature over the weekend.
 
Monday qualifier Chanettee Wannasaen was at 10 under, joined by Ally Ewing, Elizabeth Szokol, Charley Hull, Ruoning Yin, Madelene Sagstrom, and Gina Kim.
 
Columbia Edgewater member Caroline Inglis, residing in Vancouver, Washington, reached 8 under with a 66. Notably, Lexi Thompson missed the cut by a stroke, which could affect her LPGA card status for next year, as she is currently outside the top 150 in the Race to CME Globe standings.