Paris 2024: Rugby Afrique releases fixtures for qualifications
Posted : 04 September 2023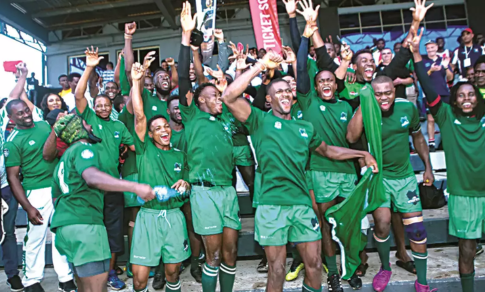 Nigeria's journey to secure a spot in the rugby event at the 2024 Olympic Games in Paris, France is set to kick off on September 16. The national team, the Black Stallions, will be competing against Kenya, Zambia, and Namibia in the Africa qualifiers taking place in Zimbabwe this month.

The fixture draw, organized by Rugby Afrique, determined that the two-day qualifiers will be held on September 16 and 17.

Nigeria faces a challenging pool as they aim to make history by qualifying for their first-ever Olympics. Their first opponent will be Kenya's Shujas, one of the strongest teams in African Rugby, on September 16. They will then take on Zambia and the Welwitschias of Namibia.

In an earlier pre-Olympic qualifier in Mauritius this year, Nigeria finished second, losing to Algeria in the final with a score of 24-5. They had a strong start, defeating Ghana 24-7 in their opening match, followed by a 43-14 victory over Burundi and a dominant 43-0 win against Congo. The Black Stallions continued their impressive performance by thrashing Botswana 33-5 to reach the semi-finals, where they overcame a determined Cote D'Ivoire side with a score of 20-12.

Kenya's rugby Sevens team, known as Shujaa, is seeking their third consecutive appearance at the Olympics. Namibia, who finished fifth in the last qualifiers, and Zambia, a rising force in African Rugby, are also determined to secure their spots.

Nigeria is hopeful of making it to the Olympics once again, aiming to replicate their remarkable achievement in 2014 when they surprised the world by qualifying for the Commonwealth Games in Glasgow, Scotland, under the leadership of Coach Steve Lewis.