NWF President Igali says Wrestling will continue to evolve in Nigeria
Posted : 26 September 2023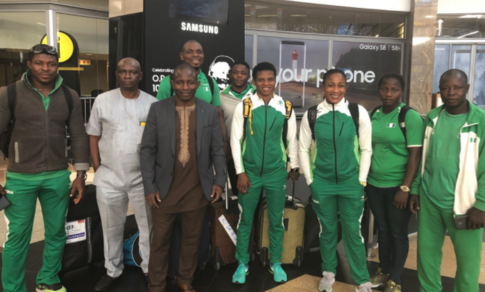 The President of the Nigeria Wrestling Federation, Daniel Igali, says media presence in sports, especially wrestling, is a major catalyst for sport promotion in Nigeria. Daniel Igali made this known at the National Youth Games upon his arrival from Serbia for the World Wrestling Championship.

He said team Nigeria had yet again recorded more medal success at the championship, while he lauded the Federal Government and Bayelsa State Government for the weighty sport given to the federation and promised to continue to fly the country's flag high.

Igali, who is also the Bayelsa state sport commissioner, said the ongoing 7th National Youth Games, NYG, in Asaba should not just focus on winning medals but also scout for more promising talented athletes to be nurtured for the replacement of the nation's aged elite athletes on the international scene.

The Honourable Commissioner then charged the government across all levels to invest heavily in sports programmes and policies to further stem the ugly trend of social vices in the country, destroying the promising careers abundant across the country.

He frowned at the non-budgetary provision for wrestling federations, despite the positive impact made in the major world competitions, believing that a good and transparent budget for federations will enhance their performance.

He called on SWAN to add the message "engage in sport and shun drugs" to their sport reportage to give the teeming youths a purpose of engagement and also called on the government at all levels to invest more in sport, seeing how much it takes to feed or rehab inmates and drug addicts.

The President of the Wrestling Federation enjoined the SWAN members to continue giving wrestling the desired media publicity.

On his part, the National SWAN President, Mr. Isaiah Kemje Benjamin, appreciated the Wrestling Federation President for recognising the role of SWAN in sport development and promotion and also commended the effort of the Wrestling Federation President to ensure Nigerian wrestlers' names are engraved on the world's wrestling map.