NRFF President commends participating states at Rugby Event of NYG
Posted : 30 September 2023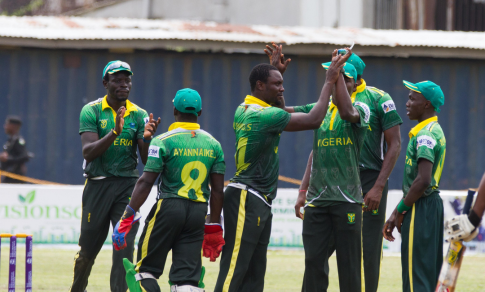 The President of Nigeria Rugby Football Federation, NRFF has commended the 16 teams that participated in the rugby event of the ongoing 7th National Youth Games, NYC in Asaba, Delta State capital.

The President, Dr Ademola Are speaking on the sideline of the just-concluded Rugby Sevens of the games where Delta State emerged champions in both male and female categories, said it is a signpost of what is to come in the sport with 16 teams participating in the competition.

"This is really impressive having 16 teams from eleven states participating in both the male and female event. 

``You can imagine if there is no regional qualifiers, then we could have had all the 36 states and FCT wanting to be part of it.

"I am really excited about what the future portends for rugby with the interest shown by the states and the level of competition displayed by the teams. It shows rugby can be one of the biggest sports in Nigeria," he said. 

The former Director of Grassroots Sports in the federal ministry of sports development said the federation would not relent in leveraging the senior national team, Black Stallions' performance recently.

"We are not going to relent in our efforts. We want to leverage Black Stallions' performance at Olympic qualifiers in Harare, Zimbabwe and use it to nurture interest in the games."

Anambra, Delta, Ogun, Bayelsa, Lagos, Kano, Imo, Cross River, Bauchi, Abia and Rivers states, making a total of eleven, participated in the rugby event.

The 7th edition of the National Youth Games (NYG) which commenced on Sunday, will end on Saturday.