New Pro Golfer Ludvig Aberg outshines Ryder Cup teammates at BMW PGA Championship
Posted : 15 September 2023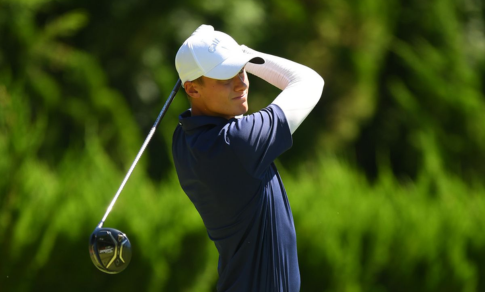 Ludvig Aberg, the recently turned professional golfer, kicked off his performance at the BMW PGA Championship with a strong opening round. Despite a double bogey on the 17th hole, the 23-year-old Swede managed to card an impressive four-under-par 68, outscoring his Ryder Cup teammates Rory McIlroy and Viktor Hovland.

Reflecting on his round, Aberg mentioned, "Playing with Rory and Viktor was a lot of fun." Aberg only made the transition to the professional ranks in June, making his presence felt in the competition.

Currently, Denmark's Marcus Helligkilde leads the clubhouse with a score of eight under par. England's Matt Fitzpatrick and Scotland's Richie Ramsay share the second position at six under par.

Aberg acknowledged his minor hiccup on the 17th hole, saying, "The 17th was a little bit stupid, but other than that, I felt like I hit the ball great." His inclusion in the Ryder Cup team came shortly after his victory at the European Masters in Switzerland earlier this month.

Viktor Hovland, another member of the Ryder Cup team, posted a three-under-par 69, while Rory McIlroy trails further behind by three shots. Hovland praised Aberg's recent performances, emphasizing his readiness for the Ryder Cup. He commented, "The way he's played the last couple of months, he has not been a pro very long but he certainly doesn't look scared of the moment."

Hovland added, "He's super talented, and he is going to be around a long time. He's going to do great things."