Nathan van Hooydonck hospitalized after car accident, Jumbo-Visma provides update on rider's condition
Posted : 12 September 2023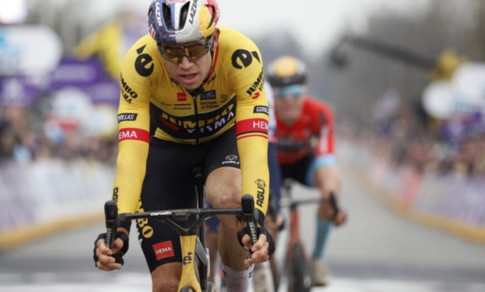 Nathan van Hooydonck, aged 27, was involved in a car accident in Belgium, and his team, Jumbo-Visma, has provided an update on his condition. According to the team's statement, van Hooydonck became unwell while driving, leading to the accident.

He has been hospitalized and is receiving medical care. The team refuted rumors about the severity of his condition, stating that they are awaiting further medical examinations. They expressed gratitude for the messages of support received for Nathan and the team.

Grischa Niermann, sports director for Jumbo-Visma, commented on the situation, stating that the team has limited information beyond what has been reported in the media. He mentioned that van Hooydonck might be in an induced coma.

Niermann acknowledged the challenging nature of the news and expressed the team's concern and thoughts for the rider and his girlfriend.

Niermann also recognized that it would be a difficult day for the team at the Vuelta a España. Despite the circumstances, he emphasized their determination to continue competing and their hope for a positive outcome. Nathan van Hooydonck has been a valuable member of Jumbo-Visma, contributing to their successes in events like the Tour de France and the Tour of Britain.

Van Hooydonck joined Jumbo-Visma in 2021 and has played a supportive role in the team's achievements, including assisting riders like Jonas Vingegaard and Wout van Aert in their victories.