Luke Donald believes Tommy Fleetwood could be a future Ryder Cup captain
Posted : 26 September 2023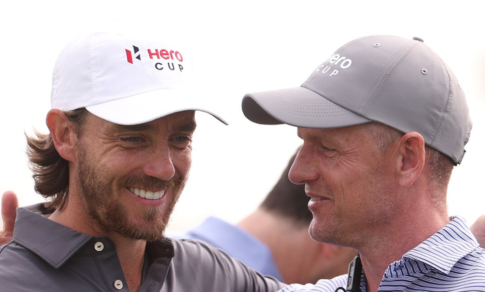 Luke Donald, the captain of Team Europe for the 44th Ryder Cup, believes that Tommy Fleetwood has the potential to become a future European Ryder Cup Captain.

Fleetwood, currently ranked 14th in the world, is making his third Ryder Cup appearance in Rome, Italy, as one of Donald's Wild Card picks. He narrowly missed automatic qualification but arrives in good form with six top-ten finishes in his last eight worldwide starts.
 
Donald was impressed with Fleetwood's leadership skills when he captained Great Britain & Ireland against Continental Europe in the Hero Cup in January. He described Fleetwood as relaxed, team-oriented, and one of the best ball-strikers in the world. Donald expects Fleetwood to have a great week at the Ryder Cup.
 
Team Europe has four Ryder Cup rookies in its 12-man squad, and they will face immense pressure in front of a partisan crowd in Rome. Donald, a four-time Ryder Cup winner, acknowledged the pressure rookies face, particularly on the first tee. He emphasized the importance of clarity and preparation for that moment and encouraged the rookies to embrace the pressure and enjoy the experience with their teammates.
 
Donald shared his own experience of the pressure he felt during his Ryder Cup debut in 2004 and how important it is for the players to be mentally prepared for the first tee shot. He believes that despite the pressure, the professionals on the team will deal with the moment well and emphasized the significance of embracing the unique moments and enjoying the camaraderie with their teammates and the supportive crowd.
 
In conclusion, Luke Donald sees Tommy Fleetwood as a potential future Ryder Cup Captain and believes that Team Europe's rookies can handle the pressure of the competition by embracing the moment and being well-prepared.