Kwara Gov AbdulRazaq promise to start golfing at Ilorin Club
Posted : 13 September 2023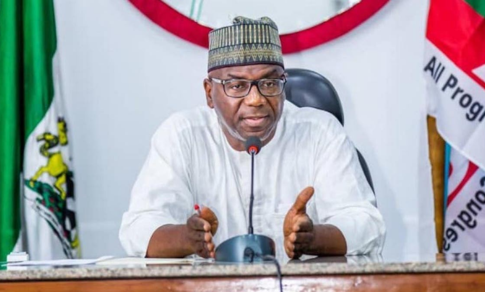 The presence and participation of Kwara State Governor AbdulRahman AbdulRazaq at the just concluded Golf & Tour Group 6th Kitty Tournament was all that was needed for him to sign up for the game at the Ilorin Golf Club.

The development, which has elicited positive reactions from such personalities as the Lady Captain, Adebayo Olajumoke, implies a new dawn that could transform the fortunes of the club to a greater height in the Nigerian golfing community.

According to the Lady Captain, "We (members of Ilorin Golf Club) are so happy that the Governor could squeeze out time out of his busy schedule to honour the invitation extended to him for the Golf & Tour Group 6th Kitty Tournament; it underscores how hospitable the club is and, of course, the credibility of the membership of the club."

"Interestingly, the Governor has promised to start playing golf; I crave his indulgence to do so as soon as possible, because he will surely benefit a lot playing golf; the game has lots of health benefits, physically and mentally, and indeed, having the Governor as one of our members will be a big plus for the club," the Lady Captain enthused.

Governor AbdulRazaq, who did the official tee off of the two-day event, which was held from September 1–2, however, pledged to support the progress of the Ilorin Golf Club, which has been hosting a series of local and national tournaments as the PGA of Nigeria Governor's Cup.

Recall that the Lady Captain (Adebayo Olajumoke), who came on board in April this year alongside her committee members, is working out modalities for several golf development programmes as well as her inaugural (sign-in) tournament coming up on October 7, while the Ladies Open follows in no distant time.