Jets Coach Robert Saleh endorses Zach Wilson as starting QB after Aaron Rodgers' season-ending injury
Posted : 13 September 2023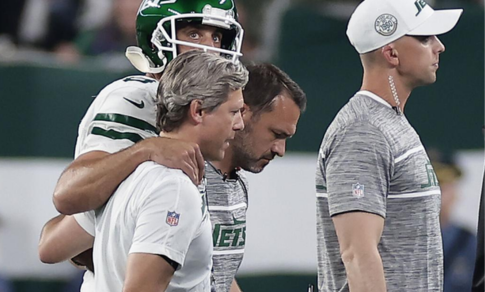 In the wake of quarterback Aaron Rodgers' season-ending Achilles tear, New York Jets coach Robert Saleh expressed confidence in Zach Wilson as the new starting quarterback and dismissed concerns about their playoff prospects. Rodgers suffered the injury during the Jets' first game of the season and will undergo surgery. Saleh didn't provide a specific timetable for his return but hopes Rodgers will stay with the team during his rehab.

Despite the injury, Saleh emphasized that Wilson is the Jets' QB1 and that they won't bring in another quarterback to compete with him. Wilson, who struggled last season and was benched twice, will start in their upcoming game against the Dallas Cowboys. Journeyman Tim Boyle will serve as the primary backup for the game.

The Jets originally planned for Wilson to learn under Rodgers for a couple of years before returning to the starting role. However, Rodgers' injury forced a change in their plans. The offensive linemen tried to help him up after the injury, but Rodgers declined, saying, "I'm not getting up."

Rodgers' future is now uncertain due to the severity of the injury and his age (39). He is under contract through 2025, and his future earnings include $75 million in guarantees. Saleh declined to speculate on Rodgers' future but expressed a desire to keep him connected with the team during his rehab.

The Jets, who had high hopes for the season, will now rely on Wilson, whom they benched during the offseason. They envisioned this season as a "reset" for Wilson, allowing him to learn from Rodgers without the pressure of being the starter.

Wilson's performance in the game where he replaced Rodgers was uneven, but Saleh noted his significant improvement compared to last year. Rodgers' injury also sparked discussions about the safety of turf surfaces, with some players expressing concerns about MetLife Stadium's turf.

Despite concerns about the field, Saleh believes Rodgers' injury was trauma-induced rather than caused by the turf. Rodgers had previously stated a preference for playing on grass but commended MetLife Stadium's artificial surface during the preseason.