ISPS HANDA World Invitational feature four players tied for lead, including Metraux, Cowley, Sudow, and Davidson
Posted : 18 August 2023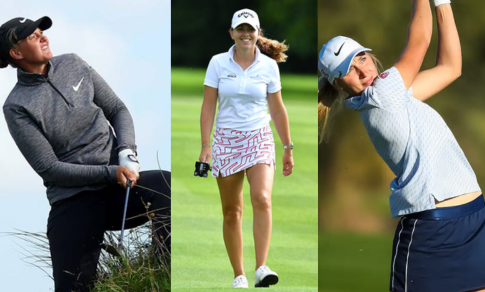 The first round of the ISPS HANDA World Invitational Presented by AVIV Clinics concluded with an exciting leaderboard featuring four players tied for the lead.
 
Kim Metraux of Switzerland, Gabriella Cowley from England, Sweden's Ellinor Sudow, and Australia's Karis Davidson all shot impressive rounds of 69 (-4) at Castlerock Golf Course to share the top position.
 
Metraux delivered a steady performance, with only one dropped shot among her five birdies. She described her day as "really solid," highlighting her ability to maintain accuracy from tee to green.
 
Gabriella Cowley of England began her campaign with solid birdies on the third, eighth, 10th, and 11th holes. Despite a bogey on the 13th, she made a comeback with birdies on 15 and 17, ultimately finishing the round at four-under par.
 
Swedish player Ellinor Sudow capitalized on favorable morning conditions at Castlerock. She started with a birdie on the first hole and maintained a dynamic performance throughout, finishing with three birdies in her final four holes.
 
Australia's Karis Davidson showcased her skills with a birdie at the start and another on the third hole. She continued her momentum with consecutive birdies on the fifth and sixth holes and added another on the 17th. Her round of 69 (-4) placed her among the co-leaders after the first day.
 
The ISPS HANDA World Invitational Presented by AVIV Clinics features an elite field, including the top 50 in the PGA Tour's FedEx Cup rankings. The leaderboard promises an exciting competition as players look to make their mark on this prestigious event.
 
In the men's competition, England's Daniel Brown emerged as the leader with an impressive round of 64 (-7) at Castlerock. He holds a two-shot lead over four players who are tied for second place.
 
As the tournament continues, golf enthusiasts can look forward to more captivating performances and fierce competition on the challenging course. The second round of the event is set to kick off, where players will showcase their skills on the alternate course from their previous round.