Elisa Balsamo secures victory in Simacl Ladies Tour's first stage, Kool reflects on missed opportunity
Posted : 07 September 2023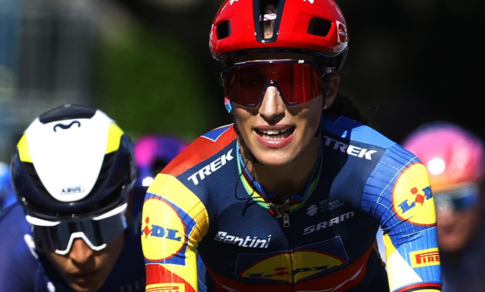 Elisha Balsamo claimed victory in the first regular stage of the Simacl Ladies Tour, outpacing her competitors in a bunch sprint that included Lorena Wiebes and Charlotte Kool.

Former world champion Elisa Balsamo expressed her delight at the win, considering it a dream come true. She credited her team for a well-executed lead-out that propelled her to victory. Balsamo's triumph holds particular significance after a challenging season, marked by a serious fall earlier on. She mentioned the presence of formidable sprinters in the race and looked forward to enjoying this victory before setting her sights on the week ahead.

Charlotte Kool, the current leader, was left feeling disappointed despite her strong performance. She admitted to making a crucial mistake by allowing herself to be caught in the pack. Kool took responsibility for the situation and recognized that she had more to offer before the sprint. She anticipated losing the leader's jersey in the upcoming time trial, which didn't align with her strengths as a sprinter. Nevertheless, she remained hopeful of securing another stage win later in the week.