Dramatic Vuelta a Espana Stage 17: controversy surrounds Jumbo-Visma's decision to leave Sepp Kuss behind
Posted : 14 September 2023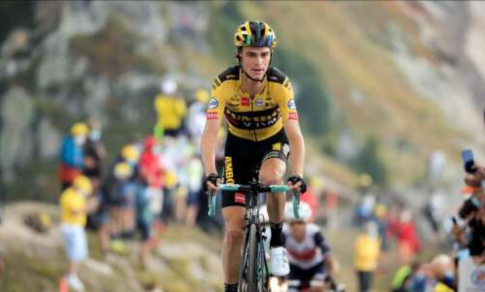 Stage 17 of the Vuelta a Espana witnessed dramatic events as Jumbo-Visma's Sepp Kuss, holding the red jersey, was left behind by his teammates Jonas Vingegaard and Primoz Roglic on the final climb. This decision was heavily criticized by experts, including Sean Kelly, who deemed it "unfair." Kuss managed to retain the red jersey but now leads by only eight seconds over Tour de France champion Vingegaard.
 
The behavior of Roglic and Vingegaard, who have previously benefited from Kuss's support in Grand Tours, drew disapproval from cycling experts. They highlighted Kuss's unwavering support for his teammates, and his struggle to keep up on the brutal Angliru climb raised concerns. Kuss had played pivotal roles in Roglic's Giro d'Italia win and Vingegaard's Tour de France victory earlier this year.
 
The experts found it uncomfortable to witness the two leaders, Roglic and Vingegaard, neglecting their teammate's contributions. They pointed out Kuss's selflessness in previous races and his dedication to his team leaders, even on days when they were not at their best. Despite his own capabilities, Kuss consistently prioritized his team's success over personal glory.
 
The experts also suggested that the decision reflected a rivalry between Roglic and Vingegaard, with both aiming to assert their dominance within the team. They believed that their actions demonstrated "two huge egos" unwilling to yield in the battle for leadership.
 
In summary, the controversial decision by Roglic and Vingegaard to leave Kuss behind on the climb of Stage 17 sparked criticism from cycling experts, who saw it as a departure from the team's collaborative spirit and a sign of a fierce internal rivalry.