Canadian Women's Open: Megan Khang wins first LPGA title in play-off
Posted : 28 August 2023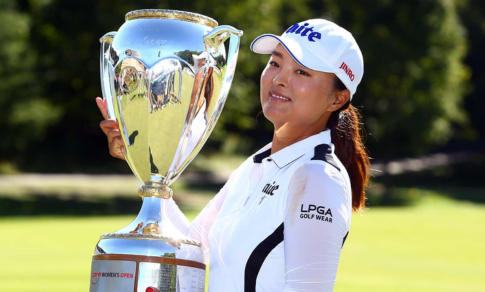 Megan Khang secured her inaugural LPGA title at the Canadian Women's Open by making a crucial birdie on the 18th hole to force a play-off. Ko Jin-young of South Korea, ranked fourth in the world, had taken the lead with a solid three-under 69, finishing at nine under.
 
Initially, American golfer Khang, aged 25, had a three-shot advantage going into the final round. However, she faced challenges as she dropped five shots during the course of play. Gathering herself, Khang managed to tie with Ko by birdieing the final hole. In the subsequent play-off, a par was sufficient for Khang to secure her victory on the first extra hole.
 
This triumph in Vancouver marked Khang's first LPGA win in her 191st career start on the tour. Reflecting on her achievement, she stated, "I know my game is kind of trending and it's matured over the past few years, so I was like 'it's going to happen; it's just a matter of time'." Despite shooting a 74 on Sunday, Khang's perseverance paid off, especially on a course that suited her style of play.
 
Khang's path to victory wasn't without its challenges. She encountered three bogeys within the first 10 holes, which temporarily placed her behind. Yet, she displayed resilience by following up with consecutive birdies, returning her to a score of 10 under. Unfortunately, two more bogeys occurred, with the last on the 17th hole, giving Ko an opportunity to take the lead.
 
Throughout the day, there had been a scarcity of birdies on the challenging par-four 18th hole. Khang, however, maintained her composure and managed to secure a crucial birdie, earning her first-ever career play-off opportunity.
 
While Ko had previously won in a play-off, the Founders Cup in May, a double bogey opened the door for Khang to seize her long-awaited maiden LPGA victory. This win not only showcased Khang's growth in the sport but also her ability to excel under pressure and make history on the LPGA tour.