Aaron Rodgers expresses gratitude for support amidst injury, hints at possible return
Posted : 14 September 2023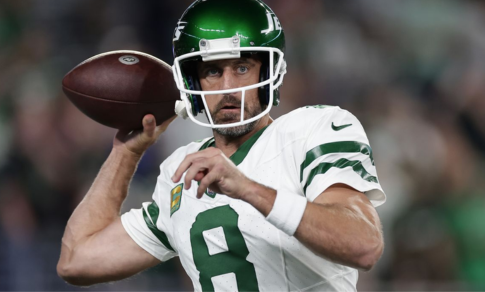 New York Jets quarterback Aaron Rodgers, who recently suffered a season-ending Achilles injury, expressed his gratitude for the support and love he has received from fans. He mentioned his heartbreak but also conveyed his determination to rise again, hinting at a potential return.
 
Jets coach Robert Saleh and owner Woody Johnson both indicated their belief that Rodgers, the four-time MVP and oldest player in the NFL, may return in 2024. Saleh stated he would be shocked if this was Rodgers' exit from the game and acknowledged that Rodgers is dealing with several emotional aspects following the injury.
 
Rodgers had previously expressed his intention to play multiple years with the Jets before the injury. He is under contract until 2025 with substantial guarantees in 2024.
 
Jets owner Woody Johnson also expressed hope for Rodgers' return, emphasizing that the story is not over.
 
In Green Bay, Packers coach Matt LaFleur and quarterback Jordan Love expressed their support for Rodgers, with LaFleur believing that Rodgers, known for his work ethic, could return if he chooses to continue playing.
 
The Jets are currently preparing for their upcoming game against the Dallas Cowboys with Zach Wilson as their starting quarterback and Tim Boyle as the backup. Despite having only two quarterbacks in the building, the team doesn't feel an urgent need to add another at the moment.
 
The Jets hope that Rodgers will return to the facility to offer guidance and mentorship, as his close relationship with Zach Wilson has been beneficial to the young quarterback's development.
 
Overall, Rodgers' injury has brought uncertainty to the Jets' quarterback situation, but they remain optimistic about Zach Wilson's growth and potential under Rodgers' influence.