2023 NYG: 5-Year-Old Naomi, AbdulRahim Sisters top list of Day 6 outstanding performers
Posted : 29 September 2023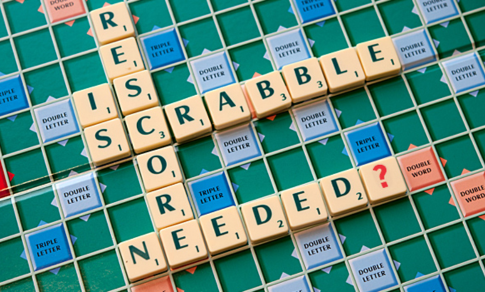 The Match Day 6 of the ongoing 2023 National Youth Games in Asaba, Delta State, witnessed some drama and gold rush by the various states at various multisports event that started on Saturday is gradually draws to a close.

What is remarkable is that most of the athletes who won gold for their states today are quite young, which gives hope of a better future for Nigerian sports.

Among outstanding performance of the Match Day 6 was Naomi, who showed dazzling skills in chess event.

Five-year-old Naomi Ehi Onoja of Benue State caught the attention of the Nigeria Chess Federation with her stellar performance in the girls chess event.

This has earned her an invitation by the federation as one of the athletes discovered at the games to be groomed as a national athlete for future competitions.

Another top performer of the day was 12-year-old Senglide who won Tennis Gold For Edo

The Beautiful Lorelay Hoizendorff Senglide won gold in the tennis girls singles for Edo State.

The 12-year-old achieved the feat by defeating Goodness Aina of Ekiti State, underscoring the state's developmental mission at the games.

Also, Tobiloba Agboola won two gold in the Tennis event for FCT.

Agboola Tobiloba was an outstanding performer in tennis, winning two gold medals for the Federal Capital Territory in his debut at the games.

The young star models his game after 24 Grand Slam winners and works with Novak Djokovic.

While AbdulRaheem Sisters win Squash Gold And Silver for Kwara.

Kwara State lived up to its billing as the home of Nigerian squash as two sisters, AbdulRaheem Khadijat and AbdulRahim Aishat, met in the female final, with the former and older of the two sisters emerging victorious and bagging the gold, while the latter got silver.

They are both students of Baptist Government Day Secondary School in Surulere, Ilorin, Kwara State.

Also on the Match Day 6, Team Delta Volleyball won gold in boys and girls categories.

Delta State continued its impressive performance that has kept it in pole position on the log by defeating Kaduna State won 3-1 (25-12, 16-25, 25-23, 25-22) to win gold in the boys volleyball event.

It was a double swoop for the perennial winner of the National Youth Games as the girls team defeated Kaduna State 3-0 (25-14, 25-16, 25-19).

While Team Anambra State won bronze in the boys and girls categories.

The Team Kwara followed with a gold medal in scrabble Team Event

Kwara State  had something to cheer about in scrabble, with the trio of Aliu Abdulqudus, Sufian Boluwatife, and Khalid Olosun bagging the gold in team events, defeating Lagos State 3-1 in the final.

It came a whisker from achieving the same feat in the girls event, with Balikis Ajao, Alege Haleemat, and Olojoku Hadiyah settled for silver, bringing its medal haul in the event to three gold and two silver.