Polish star Mateusz Cierniak aims for back-to-back victory in FIM Speedway under-21 world championships
Posted : 15 September 2023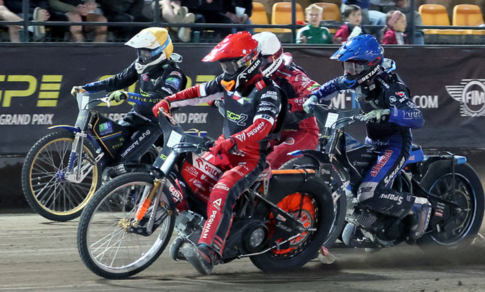 Polish sensation Mateusz Cierniak is aiming to cap his remarkable junior career with a consecutive victory in the FIM Speedway Under-21 World Championships at Denmark's Jørgen Hansen Biler FIM SGP2 event.
 
As part of Warner Bros. Discovery Sports' 10-year vision for FIM Speedway, they are highlighting the sport's rising stars. From the new 190cc class introduced by six-time FIM Speedway world champion Tony Rickardsson for 11 to 13-year-olds, to the SGP3 250cc class for under-16s, and SGP2 for the top under-21 talents, young speedway racers now have a pathway to the Speedway GP World Championship while competing on a grand stage.
 
The upcoming event on Friday will witness the SGP2 class of 2023 battling it out at Denmark's national speedway stadium for the third and final round of the FIM SGP2 series. Cierniak, who won the championship in 2022, has already secured victories in the first two rounds, including a sensational seven-ride maximum in Gorzow.
 
With a flawless 40 championship points, Cierniak holds a 10-point lead over Australian Under-21 champion Keynan Rew in second place and Polish Under-21 champion Bartlomiej Kowalski in third, both with 30 points. To secure a second consecutive SGP2 championship, Cierniak needs to reach the final or finish third in one of the semis in what will be his final FIM Speedway event as an under-21 rider.
 
Cierniak has already claimed gold in the DeWalt FIM Speedway of Nations - SON2 with Poland in the under-21 team championship, and now he's aiming to complete an extraordinary double by winning the FIM Speedway Under-21 individual and team championships for the second year in a row.
 
Cierniak has been a podium finisher in all six FIM Speedway Under-21 World Championship events he has competed in since 2021, with four victories, a second-place finish, and a third-place finish.
 
However, should Cierniak encounter difficulties in Vojens, Rew and Kowalski are ready to seize the opportunity. Kowalski secured second place in this year's opening round in Prague, while Rew took the runner-up spot in Gorzow.
 
Challenging for a spot on the podium are Danish rising star Emil Breum, currently in fourth place with 26 points. Breum led the final in Gorzow's second round, but Cierniak overtook him for the win, with Rew sneaking past for second place on the final turn.
 
With just four points separating Breum from second and third place, he has a real chance of clinching a medal. Poland's Damian Ratajczak, fifth with 25 points, and Norwegian youngster Mathias Pollestad, sixth with 22 points, will also be contenders for a podium finish.
 
The Danish flag will be proudly flown by Emil Breum, national junior championship runner-up Esben Hjerrild, and fourth-placed Nicolai Heiselberg, all competing in Vojens.
 
While they teamed up to win DeWalt FIM SON2 silver in Riga, finishing second only to Poland in the Grand Final, they will compete individually in Vojens, vying for victory in front of their home crowd.