NASCAR Cup Series Playoffs: Former champions on the ddge at Bristol showdown
Posted : 15 September 2023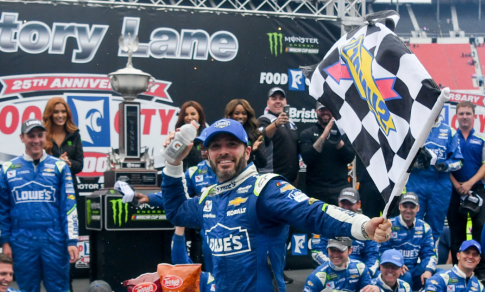 As the NASCAR Cup Series Playoffs Round of 16 reaches its conclusion, there are 14 drivers who have yet to secure a spot in the Round of 12. They will be aiming to do so during Saturday's Bass Pro Shops Night Race at Bristol Motor Speedway (7:30 ET, USA, PRN, SiriusXM NASCAR Radio, NBC Sports App).

Among these drivers are three former Cup Series champions: Joey Logano (2018, 2022), Kevin Harvick (2014), and Martin Truex Jr. (2017). Unfortunately, all three champions find themselves in precarious positions, and there's a chance that not all of them will advance out of the opening round.

Leading the trio is Logano, who currently sits 12 points above the elimination line, occupying the 11th position in the standings. Harvick is just five points behind Logano, trying to secure his spot (+7) and is 12th on the Playoffs grid.

Truex, on the other hand, is facing a more challenging situation. After finishing 18th at Darlington Raceway and ending up in last place at Kansas Speedway due to a wreck, he finds himself as the first driver below the elimination line, trailing Harvick by seven points.

The battleground for these three past champions will be the iconic 0.533-mile short track at Bristol, known for its demanding and unpredictable nature. Bristol has tested the skills of even the most seasoned drivers, and on Saturday, the slightest mistake could prove decisive, potentially leading to one or more of these champions failing to advance to the next round of the playoffs.