McLaren extends contract with rising star Oscar Piastri until 2026
Posted : 20 September 2023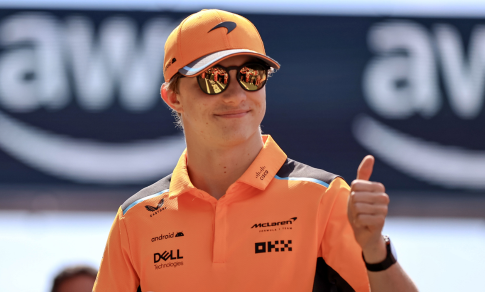 McLaren has announced the extension of their contract with Australian newcomer Oscar Piastri, securing his presence in the team until the end of 2026.

The 22-year-old has been making waves alongside his British teammate Lando Norris in the current season, showcasing the potential to become a future star in Formula 1.

Norris, already under contract with McLaren, is set to remain with the team until the conclusion of 2025.
 
Team principal Andrea Stella expressed his confidence in the decision to retain Piastri, who currently holds the 11th position in the drivers' championship. Stella noted that Oscar consistently impresses with his on-track performance, strong work ethic, and positive attitude.
 
In response, Piastri expressed his eagerness to compete at the forefront of Formula 1 alongside McLaren. He conveyed his excitement about the team's vision and the solid foundation laid to achieve their goals. Piastri emphasized the strong sense of belonging he feels within the team, attributing it to the warm welcome and relationships he has built. He highlighted McLaren's unwavering commitment and belief in his potential, making the decision to extend his contract an easy one.
 
Piastri's notable achievements this season include a second-place finish in the sprint race at the Belgian Grand Prix and a third-place qualifying performance at Silverstone. His composed and down-to-earth demeanor has also garnered attention.
 
Oscar Piastri joined McLaren this year following a contractual dispute with the Alpine team over his future. Team principal Stella underlined Piastri's early impact, even as he was acclimating to the team, by providing valuable benchmark data for Norris.
 
McLaren Racing chief executive Zak Brown praised Piastri as an incredible talent and a valuable asset to the team. He expressed excitement about the long-term commitment between Piastri and McLaren, highlighting Oscar's significant contribution to the team's improved performance this season.
 
Despite a challenging start to the season, McLaren has made substantial mid-season car developments, placing them in contention behind Red Bull, alongside Ferrari, Mercedes, and Aston Martin.