How F1 became a one-man show: Max Verstappen wins ten consecutive Formula 1 races, solidifying his Hall of Fame
Posted : 04 September 2023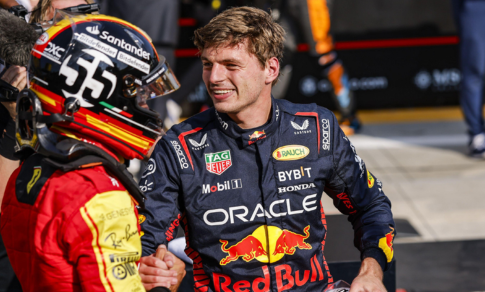 Max Verstappen, the 25-year-old Dutch racing sensation, has made history by achieving ten consecutive wins in Formula 1, solidifying his place in the sport's Hall of Fame. Born into a family with a strong motorsport tradition, Verstappen has risen through the ranks to become a dominant force in Formula 1.

Verstappen's journey began in Hasselt, Belgium, where his parents, former F1 driver Jos Verstappen and go-kart driver Sophie Kompan, dreamed of him continuing the family's motorsport legacy. His early racing days in F1 started before he even had a civilian driver's license.

The 2023 Formula 1 season has been dominated by Verstappen, with his consistent victories overshadowing other drivers. He has notched up ten consecutive wins and holds a staggering lead of 145 points over his Red Bull teammate Sergio Perez in the drivers' standings. Red Bull itself has a 310-point advantage over Mercedes in the constructor's championship.

Verstappen's racing career began at the age of four when he participated in the Mini Junior Karting Championship in Belgium. Despite his young age, he showcased exceptional driving skills. His ability to stay calm under pressure and focus on winning set him apart from others.

In 2013, at the age of 15, Verstappen entered the European and World Championships in karting, where he clinched victories, signaling his readiness for auto racing. He joined the Red Bull team and Toro Rosso as a test driver, eventually becoming the youngest F1 driver in history at just 17 years and 166 days old.

Verstappen's meteoric rise continued as he secured his first F1 victory at the Spanish Grand Prix in 2016, making him the youngest driver ever to win a Grand Prix. Helmut Marco, head of Red Bull's Young Driver Development Program, praised his unimaginable speed and maturity.

Verstappen's dedication and talent led to his being hailed as a future world champion. He embraced the challenges and pressure, steadily building his position in the sport. Over the past two years, he has consistently claimed the top spot in the drivers' standings, earning praise from his team leaders, who extended his contract.

Max Verstappen's driving style combines aggression inherited from his father and wisdom from his mother. He doesn't give up, always pushing himself to the limit and beyond, as noted by his rival Lewis Hamilton.

Verstappen's father played a significant role in shaping his career, instilling discipline and a strong work ethic. Verstappen's commitment to success was so great that he sacrificed traditional schooling for private tutoring, allowing more time for training and racing.

While he admires athletes like Michael Jordan for their dedication to winning, Verstappen values being himself and forging his own path in motorsport. His parents provided him with a solid foundation, and now he stands proudly in pole position, leaving his opponents in the dust as he continues to chase greatness.