Hamilton disapproves of Mercedes' team tactics in Japanese Grand Prix
Posted : 24 September 2023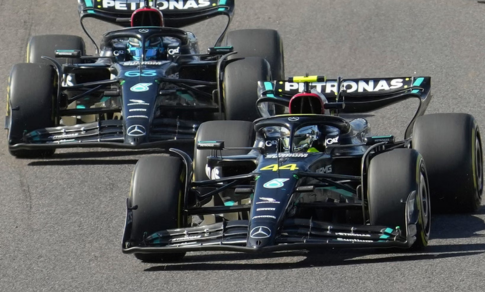 Lewis Hamilton expressed dissatisfaction with Mercedes' decision to employ team tactics to fend off Carlos Sainz's Ferrari at the Japanese Grand Prix. The team responded to George Russell's suggestion to slow Hamilton down to give Russell the DRS overtaking aid, but Hamilton found it challenging when it put Sainz on his tail after the Ferrari passed Russell.

Hamilton believed this approach was "not a good idea at all" and preferred to maximize his lead over Sainz. He suggested that swapping positions earlier might have been more effective.

The idea for this strategy came from the previous race in Singapore, where Sainz had deliberately kept Lando Norris' McLaren within a second to utilize the DRS overtaking aid. Russell was on a one-stop strategy with fading tires, while Hamilton and Sainz were on fresher tires with more grip due to a two-stop race.

Mercedes is competing with Ferrari for second place in the constructors' championship, and Hamilton is vying for third place in the drivers' title race with Aston Martin's Fernando Alonso.

Hamilton believed that team unity was crucial, and the focus should have been on finishing ahead of the Ferraris. He expressed frustration that Russell's attempt to fight him made the situation more complicated.

Russell, on the other hand, clarified that his primary goal was to secure a high position in the constructors' championship, with the drivers' championship being less important. The incident occurred in the race's closing laps, following intense wheel-to-wheel racing between Hamilton and Russell earlier in the race.

Ultimately, both drivers acknowledged that their goal was to secure maximum points for the team and beat Ferrari in the constructors' championship. They viewed their on-track battles as hard but fair racing and emphasized the importance of working as a team to achieve their objectives.