Hamilton anticipates Red Bull rebound at Japanese Grand Prix
Posted : 21 September 2023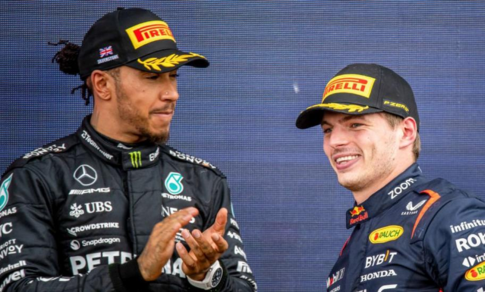 Red Bull didn't clinch a victory in Singapore, an unexpected turn given their dominant season, with Ferrari's Carlos Sainz securing the win. 

Hamilton commented on the surprising outcome, suggesting that Red Bull's performance should bounce back. 

Max Verstappen of Red Bull, who placed fifth in Singapore, acknowledged the rising threat from McLaren on the Suzuka circuit, particularly given its high-speed dynamics. 

Verstappen commended McLaren's significant improvement this season. 

George Russell of Mercedes also expects a strong performance from McLaren, referencing their edge at high-speed corners during the British Grand Prix. 

Russell anticipates a return to form for Red Bull after the Singapore setback. 

Both he and Hamilton hinted at a recent regulation change concerning flexible car components, though Red Bull's Christian Horner denied any alterations to their car due to this.