Formula 1 driver Charles Leclerc remains committed to Ferrari despite contract expiration
Posted : 31 August 2023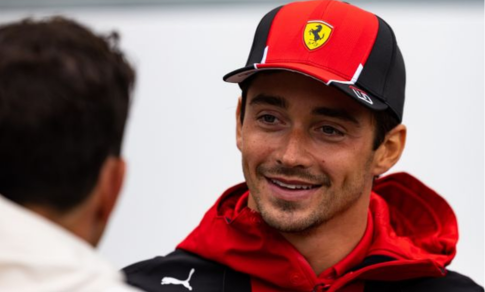 Charles Leclerc, widely regarded as one of the fastest Formula 1 drivers, is resolute in his commitment to Ferrari despite challenging times. His contract with the team expires at the end of the next year, and while recent years have posed difficulties, Leclerc strongly desires to continue with the Italian team that has been integral to his life for over a decade.
 
In an exclusive interview with BBC Sport, Leclerc emphasizes his affection for Ferrari and his aspiration to become a world champion with the team. While acknowledging the challenges and the gap to teams like Red Bull, he remains dedicated to Ferrari's success and is less concerned about personal achievements.
 
As Leclerc enters his sixth F1 season, he's established himself as one of the top drivers. Yet, with Ferrari's struggles, speculation arises about his future, with potential links to Mercedes and Aston Martin.
 
Comparisons to past Ferrari drivers like Fernando Alonso and Gilles Villeneuve have sparked concerns about Leclerc's career trajectory. However, Leclerc dismisses these worries, stating that being a Ferrari driver is a dream for everyone and asserting his confidence in the team's commitment.
 
Reports suggest that Ferrari is equally committed to Leclerc, and discussions about extending his contract beyond 2024 are ongoing. While Leclerc confirms talks have not reached a serious stage yet, he recognizes that the team's current priority is improving their race car's performance. He anticipates negotiations will likely take place later in the season.