Fernando Alonso criticizes Verstappen's underappreciated achievements, highlighting Dutch Grand Prix victory
Posted : 28 August 2023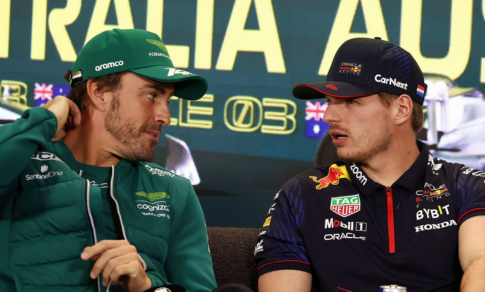 Fernando Alonso, a two-time world champion, believes that Max Verstappen's accomplishments in this season are not given enough credit. Verstappen's recent victory at the Dutch Grand Prix marked his ninth consecutive win, matching the record set by Sebastian Vettel in 2013 for the same team, Red Bull.

The Dutch Grand Prix presented a challenging wet-dry-wet race, in which Verstappen showcased his superiority over the field, including his teammate Sergio Perez. With 11 victories in 13 races, Verstappen is moving closer to securing his third consecutive world drivers' title.

Red Bull's Team Principal, Christian Horner, expressed that Verstappen's achievements make him "untouchable," believing that no other driver on the grid could achieve what Verstappen has accomplished in the same car. Alonso, however, acknowledges the bias in Horner's statement.

Alonso's own performance in the Dutch Grand Prix was notable, featuring impressive passing maneuvers at the Hugenholtz hairpin, which is heavily banked, and securing a second-place finish.

When asked about his perspective on Verstappen's achievements and whether he believes Verstappen's level of performance is unmatched, Alonso noted that Verstappen's dominance is sometimes underestimated. Alonso shared that winning in such a dominant manner is incredibly complex in any sport.

Alonso expressed his self-confidence, believing that he can achieve a similar level of performance as Verstappen. He also noted that the mood and connection with the car are crucial factors. Alonso mentioned that while he felt at his best during the recent race, there were instances in previous races, like in Spa or Austria, where he wasn't operating at the same level.

Alonso emphasized the continual pursuit of improvement and stated that Verstappen seems to consistently achieve that level of performance more often than other drivers, which contributes to his current dominance.