Daniel Ricciardo returns to Formula One after hand injury; Liam Lawson replaces him
Posted : 26 August 2023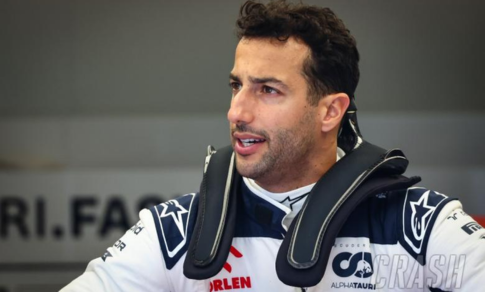 Red Bull team principal Christian Horner anticipates that Daniel Ricciardo will aim to make his return to Formula One at the Singapore Grand Prix on September 17.
 
Ricciardo suffered a hand injury during a crash in practice for the Dutch Grand Prix, causing him to miss that race and the upcoming Monza race as well. Red Bull's reserve driver, Liam Lawson, will take Ricciardo's place at AlphaTauri for these races.
 
Ricciardo has traveled to Spain to consult with Dr. Javier Mir, a specialist who helped Lance Stroll race earlier this season despite a wrist injury. Horner acknowledged that recovery times for such injuries can vary widely, but noted that athletes like Formula One drivers tend to recover relatively quickly. Ricciardo's recent injury is a setback, especially as he had only returned to Formula One with AlphaTauri two races prior, following his departure from McLaren.
 
Ricciardo's ultimate goal is to return to Red Bull's senior team, but for now, he is focusing on his recovery. Horner mentioned that Ricciardo had expressed frustration at the timing of the injury, as he had just begun to regain his rhythm after some time off.
 
The injury presents a significant opportunity for Liam Lawson, who was part of the Super Formula series this year. Lawson was considered a contender for an AlphaTauri seat, and his performance could have implications for Ricciardo's future prospects within the Red Bull family.