Charles Leclerc reaffirms Ferrari's desire for driver's contract extension
Posted : 01 September 2023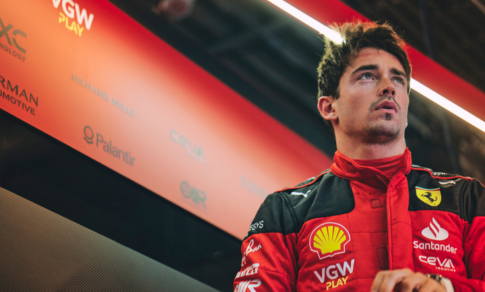 Charles Leclerc has expressed his strong desire to continue with Ferrari and fulfill his dream of winning the Formula 1 World Championship with the historic Italian team. Although his current Ferrari contract expires at the end of the next season, Leclerc reaffirmed his commitment to Maranello, emphasizing the allure of being a Ferrari driver.
 
In an interview with BBC Sport, the 25-year-old Monegasque driver, who was supported by Ferrari on his path to F1, stated that he has always loved the team and would like to stay. He made it clear that his primary goal is to become a world champion, preferably with Ferrari, despite the team's challenges in the 2023 season, which has seen only three podium finishes.
 
Leclerc acknowledged the difficulty of the task, especially considering the gap between Ferrari and Red Bull's performance. However, he highlighted the support and belief Ferrari has shown in him from an early stage in his career. His priority remains winning with Ferrari, and he is willing to work on improving the team's performance to achieve that goal.
 
Contract negotiations with Ferrari have been put on hold due to the team's struggles in the current season. Leclerc mentioned that while there have been some jokes about his contract, there haven't been any serious discussions yet. He understands that Ferrari's current focus is on improving the race car's performance, and contract talks may happen later in the season.
 
Currently, Ferrari is fourth in the constructors' standings, trailing Red Bull, Mercedes, and Aston Martin, while Leclerc is sixth in the drivers' championship, just behind his teammate Carlos Sainz. Leclerc will be aiming to secure another emotional home victory for Ferrari at the Italian Grand Prix, a feat he accomplished during his debut season with the team in 2019.