Carlos Sainz ends Max Verstappen's streak with victory at the Singapore Grand Prix
Posted : 17 September 2023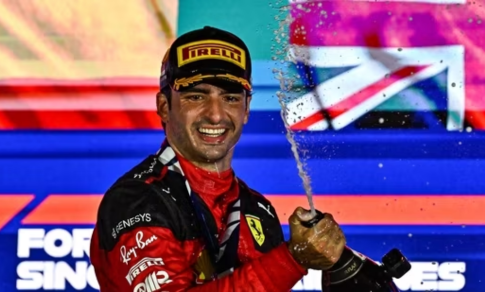 Carlos Sainz clinched victory at the Singapore Grand Prix, putting an end to Max Verstappen and Red Bull's remarkable winning streak. Sainz executed a masterful race from the front, while Verstappen battled his way to fifth place after starting in 11th position during a challenging weekend for Red Bull.

Sainz led the race with McLaren's Lando Norris and Mercedes' Lewis Hamilton in close pursuit, forming a tight procession at the finish line. The race took a dramatic turn when George Russell, who was in third place, crashed on the final lap.

Russell and Hamilton took a gamble by making a late pit stop for fresh tires, allowing them to charge back towards Sainz and Norris. However, they couldn't overtake Sainz before Russell's late mishap.

The Singapore Grand Prix was filled with excitement, featuring a safety car, a virtual safety car, and intense racing throughout its nearly two-hour duration. This thrilling race marked the end of Verstappen's remarkable streak of 10 consecutive victories.

Sainz's triumph, his second for Ferrari following last year's British Grand Prix, marked the first time a Red Bull car failed to secure a win since Russell's victory in the penultimate race of the previous season in Brazil.

Sainz expressed his satisfaction with the weekend's performance, highlighting their flawless execution and the pride it brings to Ferrari and Italy as a whole. He also emphasized his feeling of being in control throughout the race and his immense joy at the outcome.