Taylor Swift fans propel Jude Bellingham to front runner for young player of the year award
Posted : 06 September 2023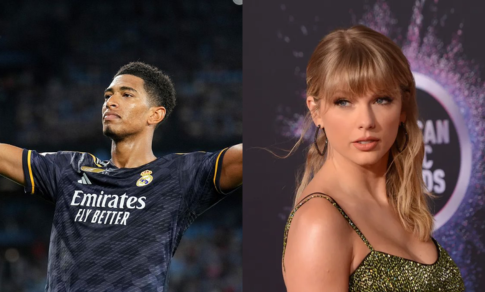 The nominees for the World Young Player of the Year title were unveiled on Tuesday, and among them is Israeli soccer talent Oscar Gloch. However, the clear frontrunner for the award at the moment appears to be Jude Bellingham.

At first glance, this may not come as a surprise given the remarkable performance of the dynamic English midfielder, who was acquired by Real Madrid for approximately €103 million and quickly proved his worth. However, the way Bellingham surged ahead in the poll is rather remarkable.

When the Golden Boy vote began on the Italian sports website Tuttosport, Bellingham was initially in second place with 30 percent of the votes, trailing behind Barcelona's Alejandro Balde, who had 43 percent. But then, the fans of Taylor Swift, the world's most popular singer, intervened.

It was revealed that a few months ago, Balde, the 19-year-old left-back for Barcelona, was asked about his opinion of Taylor Swift's music, to which he replied, "Taylor Swift? No, I don't like her music." Little did he know how severe the consequences of this statement would be.

Swifties took to social media with a vengeance, urging others to vote for Jude Bellingham. In a matter of seven minutes, Bellingham received an astonishing 100,000+ new votes, leaving Balde far behind. Currently, Bellingham holds 3.8 percent of the vote compared to Balde's 3.0 percent. No other player received more than one percent of the votes.

It's worth noting that Bellingham's expected victory is well-deserved. After an exceptional season with Borussia Dortmund last year and becoming one of England's key players, he has already scored five league goals in four games this season. This impressive performance has somewhat overshadowed the departure of Karim Benzema and the fact that Real Madrid has yet to sign a replacement striker for the veteran Frenchman.