Spanish FA enforces sexual violence protocol after Jenni Hermoso kiss, sparks internal investigation
Posted : 28 August 2023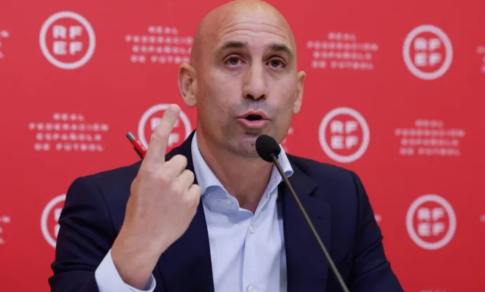 Spain's football federation is under internal investigation after activating its sexual violence protocol following a controversial incident. Federation president Luis Rubiales faced suspension by FIFA for kissing forward Jenni Hermoso on the lips after Spain's Women's World Cup victory. Hermoso has stated that the kiss was non-consensual, sparking the investigation.
 
Maria Dolores Martinez Madrona, the protocol's protection delegate, confirmed that an investigation is underway. The activated protocol involves an investigation by the protection delegate, who will then share findings with the Sexual Violence Advisory Committee. The federation (RFEF) emphasized the importance of respecting privacy and dignity while the investigation is ongoing.
 
In response to the incident, FIFA suspended Rubiales and issued a directive for him, the RFEF, and its members to refrain from contacting Hermoso. An "extraordinary and urgent" meeting has been convened by the RFEF with regional federations to assess the situation and address its implications.
 
Rubiales, despite facing widespread criticism and calls for resignation, expressed his intention to continue fighting. At an extraordinary general assembly, he vowed to confront the situation. Spain's secretary of sport and head of the National Sports Council, Victor Francos, confirmed that legal proceedings have been initiated to suspend Rubiales and require him to provide explanations before the Sport Court (TAD).
 
The Spanish sports minister, Miquel Iceta, stated that the government would request the TAD to convene and evaluate the situation. If the TAD accepts the government's complaint, steps will be taken to suspend Rubiales' functions as president.
 
The incident has sparked a significant response within Spain, involving both football and government bodies, reflecting the gravity of the situation and the importance of addressing issues related to consent and sexual violence in sports.