Spain's women's football team ends boycott amidst commitment to federation reforms
Posted : 20 September 2023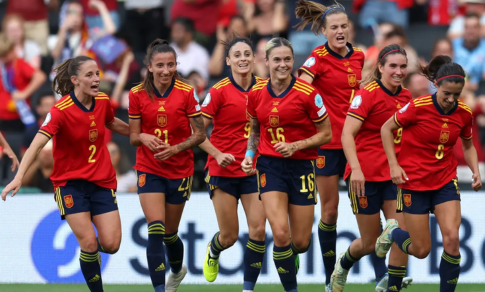 Spain's World Cup-winning women's football team has ended their boycott of the national team following a seven-hour meeting that involved players, officials from the Spanish Football Federation (RFEF), the National Sports Council (CSD), and the women's players' union FUTPRO.

The players had boycotted the national team in protest of the RFEF's leadership and demanded significant changes within the federation.
 
A joint commission will be established between the RFEF, CSD, and players to oversee the agreed-upon changes, which will be signed soon. The players expressed their concern about the need for substantial changes within the RFEF, and the federation has committed to implementing these changes immediately.
 
The players' boycott stemmed from a series of issues, including a controversy where the former RFEF boss Luis Rubiales kissed player Jenni Hermoso on the lips during the World Cup presentation ceremony. The players felt that the federation needed to make structural changes to address these issues.
 
Despite the boycott, most of the Women's World Cup winners were called up for upcoming games, which prompted the players to study the legal implications of participating in the squad. They argued that the call-up did not adhere to FIFA's parameters in terms of timing and procedure.
 
As a result of the boycott, 20 players who initially refused to join the squad for training have now returned, with two players opting to leave for personal reasons. The players who left will not face sanctions, and their identities will remain anonymous.
 
The boycott and subsequent discussions have been seen as a positive step towards resolving the issues within the Spanish women's national team, with both sides now committed to working together towards a resolution. Spain's women's team is set to participate in the Women's Nations League, which will determine European qualifiers for the 2024 Paris Olympic Games.