Spain Women's Football Team dispute continues as Jenni Hermoso criticizes federation's call-ups
Posted : 19 September 2023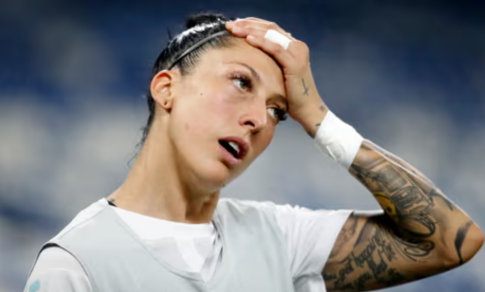 Jenni Hermoso, a player for Spain's women's national football team, has criticized the Spanish football federation for calling up players who have been boycotting the team. The boycott started after the former federation president, Luis Rubiales, kissed Hermoso after the Women's World Cup final last month, leading to his resignation and the sacking of the team's manager, Jorge Vilda.
 
Montse Tome, the new head coach, has called up 15 members of the World Cup-winning team for upcoming Nations League fixtures, but Hermoso was left out. Tome explained that Hermoso was omitted "to protect her," but Hermoso questioned this, asking, "Protect me from what? And from whom?" She accused the federation of using "manipulation" to "intimidate" players.
 
Hermoso and the boycotting players believe that the federation's call-ups are an attempt to divide and manipulate the team and to threaten them with legal repercussions and economic sanctions. They see this as evidence that nothing has changed within the federation.
 
The boycott, which began with 81 players, continued even after Rubiales resigned. The players demanded further changes and conditions before returning to the national team. The federation had urged them to return, stating they had an obligation to play if selected. Refusal could result in fines, and the federation's licenses could be suspended under Spain's Sports Act.
 
Two-time Ballon d'Or winner Alexia Putellas and other World Cup-winning players were among those called up by Montse Tome. This marks the first squad announcement by Tome, who replaced Jorge Vilda as head coach.
 
The situation has drawn criticism from various quarters, with many expressing support for the boycotting players. Iker Casillas, former Spain men's goalkeeper, commented, "Everything keeps getting worse in the RFEF (Spanish football federation)."
 
The dispute between the players and the federation reflects ongoing tensions within Spanish women's football and highlights the need for structural changes and greater representation of women within the federation.